Bond County school board reviews appointments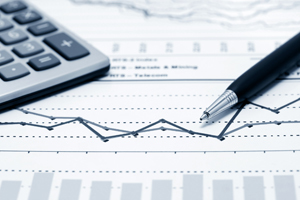 The Bond County Community Unit School District 2 Board of Education will meet to review the proposed budget for the upcoming school year. | File photo
The Bond County Community Unit School District 2 Board of Education will meet at 6:45 tonight to review appointments for the 2016-17 school year.
The district will provide curriculum and programs that promote meaningful educational opportunities to prepare our students for becoming productive citizens.
Here's the meeting's agenda, as provided by the district:
Bond County Community Unit School District No. 2
Board of Education Budget Amendment Hearing and Regular Meeting Agenda Monday, June 27, 2016 – Hearing at 6:45 p.m.; Regular Meeting at 7:00 p.m. Greenville High School Library, 1000 E. State Rte. 140, Greenville, IL
1. Call to Order and Roll Call 2. Pledge of Allegiance 3. Public Hearing Regarding FY16 Budget Amendment
A. Acknowledge Posting of Legal Notice B. Amended Budget Presentation C. Public Comment
4. Adjourn Hearing 5. Call to Order of Regular Meeting and Roll Call 6. Public Comment/Communications with the Board
PLEASE NOTE: PUBLIC COMMENT/COMMUNICATIONS CONCERNING PERSONNEL OF THE DISTRICT SHOULD BE MADE IN EXECUTIVE SESSIONS OF THE BOARD.
7. Executive Session
A. The appointment employment, compensation, discipline, performance, or dismissal of specific employees of the District or legal counsel for the District, including hearing testimony on a complaint lodged against an employee or against legal counsel for the District to determine its validity. 5 ILCS 120/2(c)(1). B. Collective negotiating matters between the District and its employees or their representatives, or deliberations concerning salary schedules for one or more classes of employees. 5 ILCS 120/2(c)(2).
8. Action Following Executive Session
A. Consider approving Executive Session Minutes** B. Consider hiring of Family and Consumer Sciences Teacher** C. Consider hiring of KRP Teacher** D. Consider approving Early Retirement Request** E. Consider accepting of Resignations** F. Consider hiring of Teachers Aides** G. Consider hiring of Food Services Employees** H. Consider hiring of Athletic Coaches** I. Consider hiring of Summer Workers** J. Consider approving of Volunteers**
9. Reports of Board Committees
A. Policy and Curriculum Committee B. Finance Committee C. Buildings, Grounds, and Transportation Committee
10. Administrative Reports
A. Building Principals B. Other Administrators C. Superintendent 1. Budget Impasse Letter 2. State Funding Cash Flow Analysis
11. Approve Consent Agenda
A. Open Meeting Minutes of the May 16, 2016, Regular Board Meeting B. Prevailing Wage Act C. Destruction of Executive Session Audiotapes D. Approval of High School Activity Accounts: Class of 2020 and South Central Conference
12. Action Items
A. Approval of Bills B. Approval of Financial Report C. Approval of Amended Budget D. Consideration and Action on a Financial Resolution Authorizing a Line of Credit E. Consideration and Action on a Resolution Authorizing the Abatement of the Working Cash Fund F. PSIC Commercial Insurance Renewal G. Approval of Audit Proposal
13. Comments from the Board 14. Adjourn
**Indicates agenda items possibly requiring Board action.
The next meeting will be held on
Monday, July 18, 2016
at 7:00 p.m., in the Greenville High School Library.
Want to get notified whenever we write about
Bond County Community Unit School District No. 2
?
Next time we write about Bond County Community Unit School District No. 2, we'll email you a link to the story. You may edit your settings or unsubscribe at any time.
Sign-up for Alerts
Organizations in this Story
1000 E. State Route 140
Greenville, IL - 62246
More News