Girls volleyball, golf coaches hired at Bond County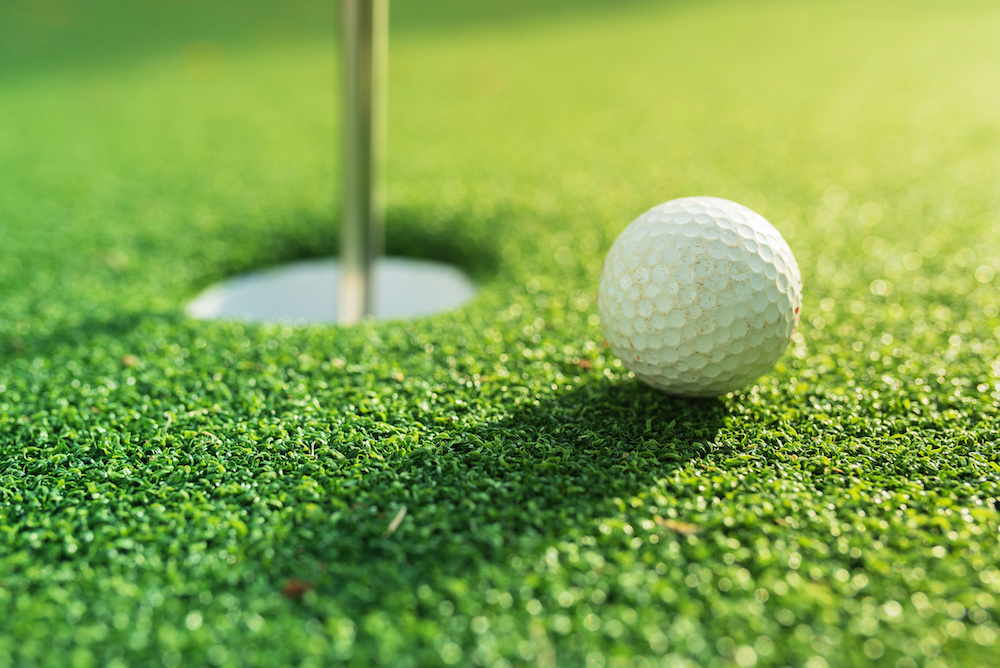 The Bond County CUSD No. 2 schools hired a new girls golf coach. | File photo
The Bond County Community Unit School District No. 2 Board of Education met Monday to approve the hiring of girls volleyball and golf coaches.
Here's the meeting's agenda, as provided by the district:
Bond County Community Unit School District No. 2
Board of Education Regular Meeting Agenda Monday, July 18, 2016 at 7:00 p.m. Greenville High School Library, 1000 E. State Rte. 140, Greenville, IL
1. Call to Order and Roll Call 2. Pledge of Allegiance 3. Public Comment/Communications with the Board
PLEASE NOTE: PUBLIC COMMENT/COMMUNICATIONS CONCERNING PERSONNEL OF THE DISTRICT SHOULD BE MADE IN EXECUTIVE SESSIONS OF THE BOARD.
4. Executive Session
A. The appointment employment, compensation, discipline, performance, or dismissal of specific employees of the District or legal counsel for the District, including hearing testimony on a complaint lodged against an employee or against legal counsel for the District to determine its validity. 5 ILCS 120/2(c)(1). B. Collective negotiating matters between the District and its employees or their representatives, or deliberations concerning salary schedules for one or more classes of employees. 5 ILCS 120/2(c)(2).
5. Action Following Executive Session
A. Consider approving Executive Session Minutes** B. Consider hiring of Tutoring Coordinator/Study Hall Supervisor/Library Clerk** C. Consider approving Early Retirement Request** D. Consider accepting Resignations** E. Consider hiring of KRP and Special Education Aides** F. Consider hiring of Assistant Volleyball Coach** G. Consider hiring of Girls Golf Coach** H. Consider approving of Volunteers**
6. Reports of Board Committees
A. Policy and Curriculum Committee B. Finance Committee C. Negotiations Committee
7. Administrative Reports
A. Building Principals B. Other Administrators C. Superintendent
8. Approve Consent Agenda
A. Open Meeting Minutes of the June 27, 2016, Regular Board Meeting B. Financial Resolutions C. Approval of Overnight Trip
9. Action Items
A. Approval of Bills B. Approval of Financial Report C. Consideration and Action on a Resolution Authorizing the Abatement of the Working Cash Fund D. Approval of Bushue Human Resources Renewal E. Approval of Bread, Dairy, and Towel Service Bids F. Approval of Tire Bids G. Approval of Motor Oil, Anti-Freeze, and DEF Bids H. Approval of Concussion Oversight Team I. Approval of 2016-2017 Technology Refresh Plan J. Approval of District Athletic Passes K. Approval of 2016 Jr. Comet Agreement
10. Comments from the Board
11. Adjourn
Want to get notified whenever we write about
Bond County Community Unit School District No. 2
?
Next time we write about Bond County Community Unit School District No. 2, we'll email you a link to the story. You may edit your settings or unsubscribe at any time.
Sign-up for Alerts
Organizations in this Story
Bond County Community Unit School District No. 2
More News