Greenville Tourism Committee reviews funding requests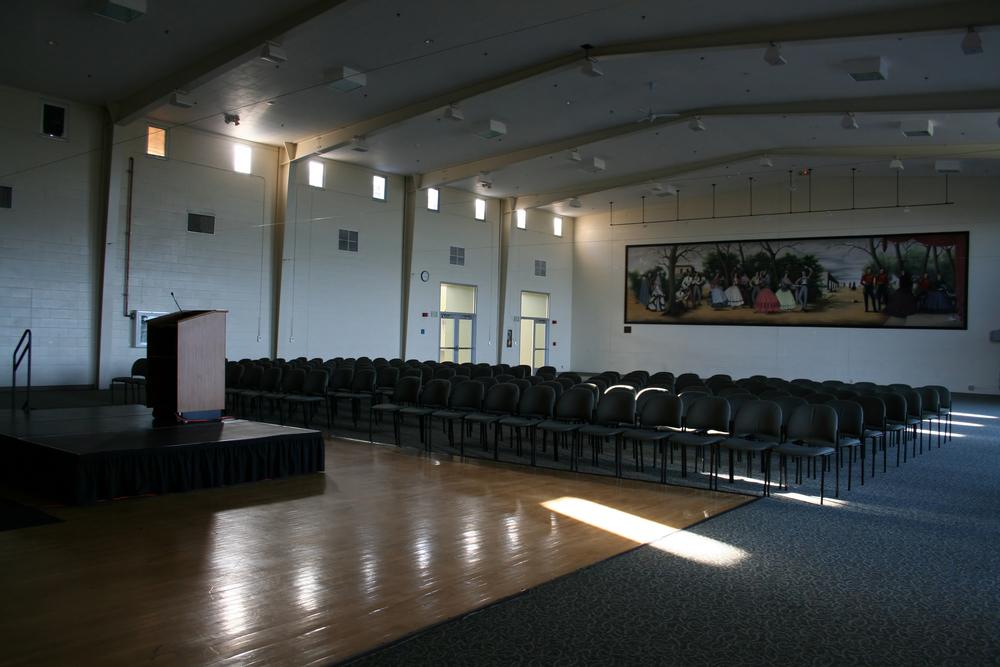 The city of Greenville Tourism Committee met Aug. 25 to review funding requests.
Here are the meeting's minutes, as provided by the committee:
"The Tourism Committee shall develop plans to promote tourism and make recommendations to the city council for use of proceeds from the hotel/motel tax collected"
Tourism Committee Meeting Minutes Thursday, August 25, 2016
5:15 p.m.
Call to Order
The meeting of the Tourism Committee was called to order by Chairman Sharon Grimes at 5:17 p.m.
Roll Call
Present: Chairman Sharon Grimes, Members Kathy Brewer, David Kessinger, Amrish Patel, Sherry Schaefer
Laura Wall
Also Present: Jody Weiss, Recording Secretary, Jeff Leidel, WGEL, Bill Johnson of Hill's Fort Society and Dennis Hunsdorfer of Bond County Humane Society
Review of Previous Minutes
The minutes of the July 28, 2016 Tourism meeting were reviewed. Moved by Wall, seconded by Brewer, to approve the minutes. All voted in favor of approving the minutes.
NEW BUSINESS
• Chairman Sharon Grimes introduced Kami Suess, the new Tourism Director.
• A funding request from Hill's Fort Society for their Living History Weekend. Bill Johnson shared information and photos of the past events. This is the 4th year for the event, and it is growing. They have added a fife and drum Corp, and features the 2nd Regiment U.S. Artillery from Florissant, Missouri. This is a budgeted event and Brewer made a motion to grant the $1100 request, Schaefer seconded. All voted in favor of approving the request. At this time, a video that Tourism Director Suess had produced was shown promoting the HIll's Fort Society Living History Weekend that will be featured on Channel 18, Facebook, and the City of Greenville's website.
• A funding request from the Bond County Humane Society's Paws in the Park event. Dennis Hunsdorfer talked to the group about the different events that will occur at the Paws in the Park. He stated this is their biggest fundraiser for the BCHS. This is an ongoing event, and is in the budget. Kessinger made a motion to grant the $750 request and Wall seconded. All voted in favor of approving the request.
• Tourism Director Suess advised that she had worked with Bill Walker to get some advertising out that needed to be done as the deadlines were up in "The Buzz", "Owl Creek Gazette", and Illinois Tourism South.
She also advised that there will be no Artwalk this year, as the event has been discontinued. Suess was hopeful that it will be revived in the future.
• Brewer advised she believes there will be no Christmas House Tour by the Women's Club this year. Suess said she would check it out.
• Billboards have expired. Suess will get them renewed and make sure that the new city logo is put on them.
• Patel advised that the local brochures in the racks at the hotels are empty. Suess is working on getting the appropriate material printed to fill them up. She noted that she is working on a map that shows museums notated on them.
OLD BUSINESS
The next scheduled meeting is Thursday, September 22, 2016 at 5:15 pm.
Kessinger made a motion to adjourn, and Wall seconded, and all voted in favor. The meeting adjourned at 6:10 p.m.
Respectfully submitted,
Jody Weiss Recording Secretary
Want to get notified whenever we write about
City of Greenville Tourism Committee
?
Next time we write about City of Greenville Tourism Committee, we'll email you a link to the story. You may edit your settings or unsubscribe at any time.
Sign-up for Alerts
Organizations in this Story
City of Greenville Tourism Committee
More News