Godfrey emergency services agency renews water service contract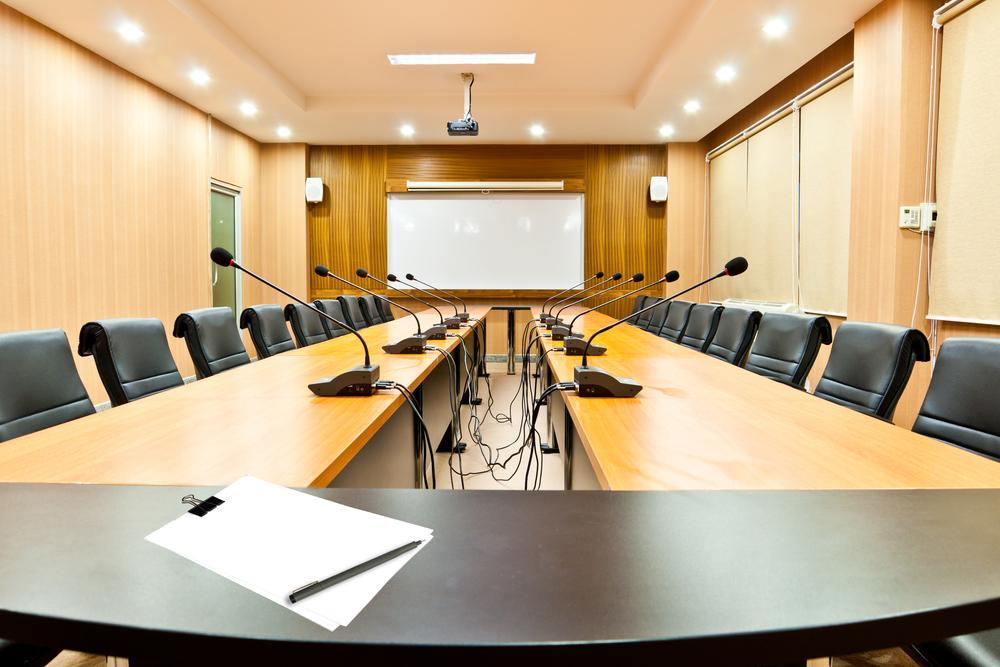 The village of Godfrey Emergency Services and Disaster Agency met Oct. 24 to renew the water service contract.
Here are the meeting's minutes, as provided by the agency:
n
MEETING MINUTES & MONTHLY PROGRESS REPORT EMERGENCY SERVICES & DISASTER AGENCY (E.S.DA.)
Monday, October. 24, 2016
PARKS & REC/ BUILDING & ZONING CONFERENCE ROOM 6810 GODFREY ROAD GODFREY, IL 62035
11:00 A.M.
AGENDA
1. Roll Call: Chris Sichra, Lt. Goeken, Laura Dixon, Chief Kambarian and William Catalano present forming a quorum. 0 Absent.
2. Public Comments: Chief Kambarian is looking into warning stickers and a first responders guide or some hands on training to give firefighters some situational awareness regarding the voltage hazards of homes with solar panel installations, Chris has already reached out to Nate Keener to see about setting up some training and Nate has agreed to coordinate with Chief Kambarian later this week.
3. Approval/review of Minutes from Sept. 27th 2016: Approved
4. Amendments to agenda: no amendments
5. Old Business:
A. EOP/Disaster plan discussion: B. A 2016 MOU renewal has been sent to Brighton for annual review and approval we are still waiting on signatures and action by Brighton.
C. Chris attended the Godfrey Fire Protection District open house at station 2 on Oct 8th from 9AM-3PM and represented the village public safety interest and conducted "code red" sign up's with the public. We had a great turnout and Chris was able to distribute nearly 100 resident guides for disaster preparedness, and sign nearly as many up for code red warnings.
D. A discussion was held about Madison County's disaster – "resource tabletop" exercise that was supposed to be held on Oct 13 but was postponed to Oct 14th due to the funeral detail for Ofc Snyder. The exercise simulated an ice storm that affected Wood River, East Alton and Godfrey it was held in Wood River at the County EOC and trained us on how we as a community will request resources via the MadCo EMA, it also successfully tested the new virtual "Web EOC" system.
E. A discussion was held about the logistics it will take to transfer and move GFPD's donated base station Starcom 21 radio to the village hall. Chris has already contacted Lisa Wilkins from Starcom regarding the billing change, and ILEAS Rep. Russ Gentry will be helping Chris in coordinating the serial number transfer from the FPD to the VOG.
F. A discussion was held regarding the logistics of the Ofc. Snyder funeral procession, the village successfully utilized a "unified command" approach to prepare for and manage the event similar to the way we would have managed a natural disaster or hazmat incident response and recovery mission. The procession went perfectly and the village was more than prepared to handle the 1000+ vehicles in the procession. As a precaution overflow parking was set up and ready to go if needed, several shuttle buses were brought in from CVB and MCT, Parks, Public Works and the rest of the staff had vehicles standing by for the detail, (as well- Public Works did an amazing job setting up the overflow lot at La Vista), the coordination was well planned out and our community received may compliments from visiting agencies in the procession for how we handled the logistics for this scale of an event.
6. New Business:
A. The 2016 contract renewal with American Water Contract Services has also been signed by Craig Noble and Mayor McCormick and on file with the village.
Next ESDA meeting will be on Tuesday Nov, 29th 2016
7. Adjourn
If Prospective Attendees Require an Interpreter or Other Access Accommodation Needs, Please Contact the Godfrey Village Clerk's Office At 618-466-3381 No Later Than 48 Hours Prior To the Commencement Of The Meeting To Arrange The Accommodations.
Want to get notified whenever we write about
Village of Godfrey Emergency Services and Disaster Agency
?
Next time we write about Village of Godfrey Emergency Services and Disaster Agency, we'll email you a link to the story. You may edit your settings or unsubscribe at any time.
Sign-up for Alerts
Organizations in this Story
Village of Godfrey Emergency Services and Disaster Agency
More News