Carrollton CUSD board accepts track resurfacing bids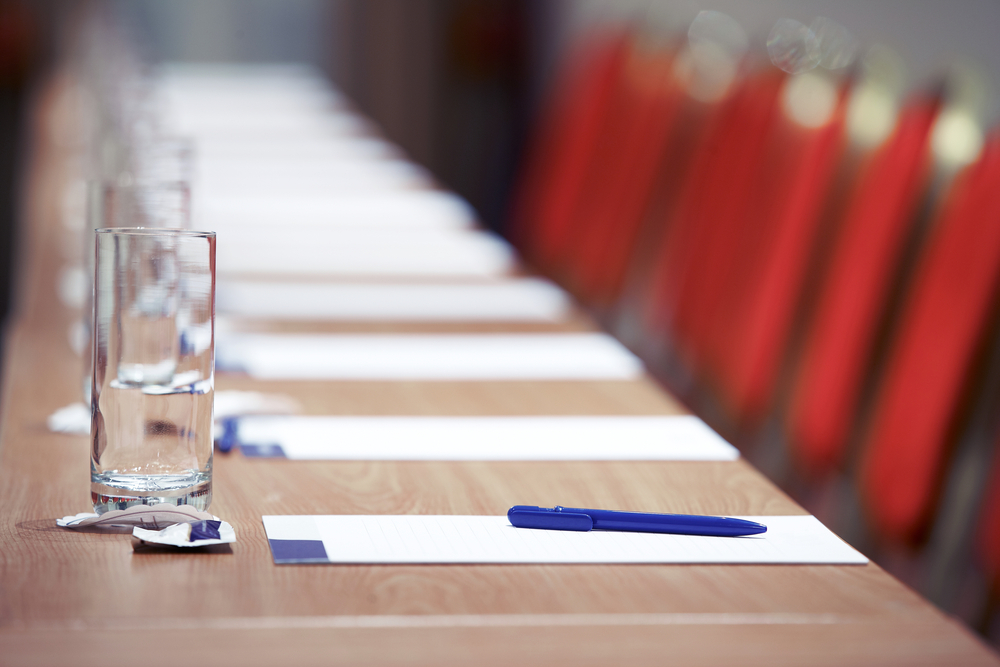 The Carrollton Community Unit School District #1 Board of Education met Dec. 19 to accept track resurfacing bids.
Here is the meeting's agenda, as provided by the board:
"The Carrollton School Board of Education is a seven-member elected body that adopts policy for the daily operation of schools and sees that school laws are properly explained, enforced and observed. Each member serves a four-year term."
CARROLLTON COMMUNITY UNIT SCHOOL DISTRICT NO.1
BOARD OF EDUCATION
CARROLLTON GRADE SCHOOL LIBRARY
December 19, 2016
7:00 pm
AGENDA
1. ROLL CALL / CALL TO ORDER
2. PLEDGE OF ALLEGIANCE
3. APPROVAL OF AGENDA
4. COMMUNICATIONS
4.1. Good News:
4.1.1. All-State Football
4.1.2. ILMEA All-State Choir
4.1.3. 2017-2018 Illinois State Scholar – Outstanding Academic Scholar
4.2. Superintendent's Report
4.2.1. Life Change 180 Partnership
4.2.2. Legislative Update
4.2.3. Water Sampling Report
4.2.4. Illinois 5 Essentials
4.2.5. Health Life Safety Annual Inspection
4.2.6. FOIA Request
4.2.7. High School Finals
4.3. Citizens: Opportunity for Visitors to Address the School Board Concerning Any Agenda
Topic
5. CONSENT AGENDA ITEMS
5.1. Adoption of Consent Agenda
5.2. Minutes of Previous Meeting (s)
5.3. Financial Reports
5.3.1. Treasurer's Report (s)
5.3.2. Bills for Approval
5.3.3. High School Activity Report
5.3.4. Grade School/Middle School Activity Report
5.3.5. Payroll
6. OLD BUSINESS
6.1. Policy Updates – 2
nd Reading
6.2. 2016 Tax Levy
6.3. Track Resurfacing Bids
7. NEW BUSINESS
7.1. Technology Lease
7.2. Bus Lease
7.3. Immunization Deadline Proposal – BOE Policy
7.4. Extra-Curricular Pay Rates
7.5. New Scorers' Table
7.6. Diesel Fuel Bids
7.7. 2017 Meeting Schedule
8. CLOSED SESSION
8.1. Adjournment from Regular Meeting to Closed Session
The appointment, employment, compensation, discipline, performance, or dismissal
of specific employees of the District or legal counsel for the District, including
hearing testimony on a complaint lodged against an employee or against legal
counsel for the District to determine its validity; collective negotiating matters
between the public body and its employees or their representatives or deliberations
concerning salary schedules for one or more classes of employees.
8.2. Adjournment from Closed Session to Regular Meeting
8.3. Action Items from Closed Session
8.3.1. Teachers Union Contract
8.3.2. PT Teachers Assistant
8.3.3. Bus Monitor/Playground Supervisor
8.3.4. Teachers Assistant – Retirement
8.3.5. Volunteer Coaches
9. COMMUNICATIONS
9.1. Round Table
9.2. Superintendent
9.2.1. Open Positions
9.2.2. Alliance Leadership Summit
9.2.3. Consultation Committee
9.2.4. Winter Holiday Office Closures
9.3 Citizens: Opportunity for Visitors to Address the School Board Concerning Any Topic
10. ADJOURNMENT
Want to get notified whenever we write about
Carrollton CUSD #1 Board of Education
?
Next time we write about Carrollton CUSD #1 Board of Education, we'll email you a link to the story. You may edit your settings or unsubscribe at any time.
Sign-up for Alerts
Organizations in this Story
Carrollton CUSD #1 Board of Education
More News