Village of Aviston President and Board of Trustees met June 5.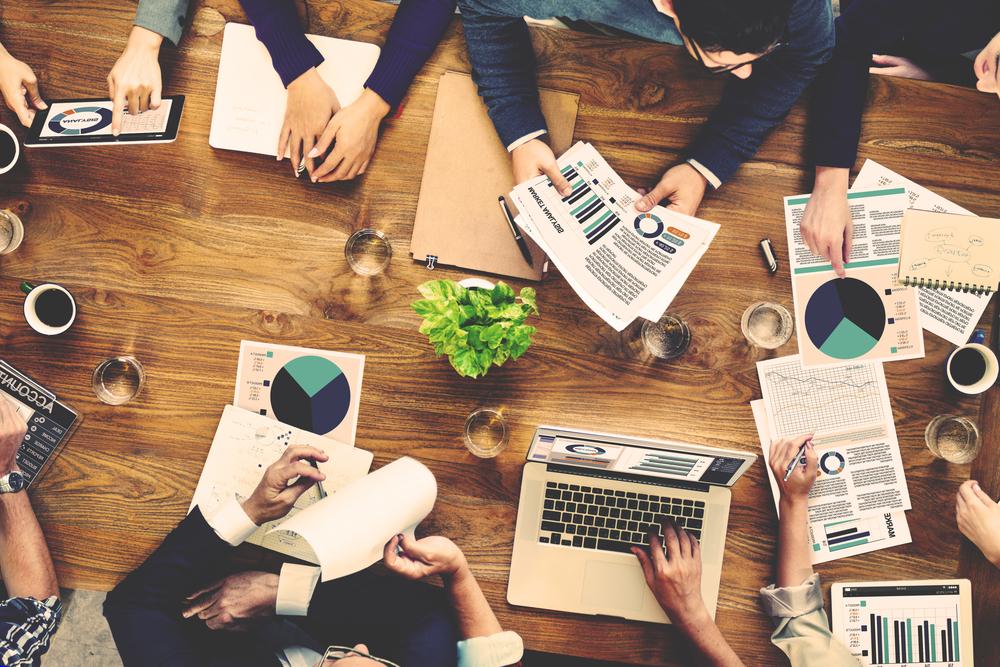 Village of Aviston President and Board of Trustees met June 5.
Here is the minutes provided by the Board:
The regular meeting of the President and Board of Trustee was held on Monday June 5, 2017 at 7:30 pm in the Village Hall. In attendance were Village President Dale Haukap, Village Administrator Mike Buscher, Village Treasurer Steve Goestenkors, Trustees Larry Harper, Mike Kampwerth, Randy Peek, Gary Litteken, Kurt Schmitz and Kevin Eversgerd. Employees present included Gary Rakers, Mark Taylor, and Village Attorney Henry Bergmann. Guests included Mark Litteken, Kate Browne, Kyle Seiffert, Dave Spihlmann, Matt Kohnen
1. Guests:
Kyle Seiffert and Dave Spihlmann were present to the east ditch in Eastbrook. This is not maintained at all and the property owners are looking at what can be done. Jerry Middeke owns this area. Dale stated he would speak with Jerry about improving and maintaining this. Gary will check out this ditch tomorrow.
Kate Browne was present to discuss the Reagle Eagle Run. The selected date of the run is 9/16/17 and the committee is asking for the support of the police and fire departments. The route remains the same as it has been in the past.
Mark Litteken was present to discuss the possibility of a new retail business in the business park. Mark also discussed a late fee that has been on his utility bills. A motion to take off the late fee was made by Mike Kampwerth, second by Kurt Schmitz. Motion carried 6-0.
Matt Kohnen was present to discuss the Village welcome signs and information being displayed on them. Matt stated he has struggled in the past to get things on this sign. Matt has offered his services to take care of the sign and the updating. Dale did mention he has asked the ACIC to start looking into a digital sign and the property to locate this on would possibly be Jeff Woltering's property near the edge of town.
2. Minutes:
The minutes of the previous meetings were available for review. A motion to approve the minutes as presented was made by Larry Harper, second by Kevin Eversgerd. Motion carried 6-0.
Dale mentioned the FOIA requests that have come through regarding the Page Street Extension and Water Tower & Plan projects. Jenny has been working to fulfill all of the requests and is having an issue with Mettler. Dale believes this has been remedied.
3. Financial Report:
Steve Goestenkors reviewed the financial report and stated that at the beginning of this fiscal year the General Fund and Sewer Funds are both running in the negatives. The General Fund is usually low at the beginning of the year but this year is in the negatives mostly due to the Page Street Extension Project. Steve would like to raise the administrative fee from the Water Fund to the General Fund from $4,600/month to $5,000/ month. It was stated that he has already built this into the new budget. Steve did state that during the month we collected $250K and disbursed $266K.
GF – Noted a deficit of $11K predominately in streets and sidewalks and extra payroll. Dale did question if we are receiving more in Video Gaming and if the County has repaid what they were receiving that should have come to the Village. Steve said we have received nothing from the County at this point. Dale will call and check on this.
WF – A surplus of funds is noted in the fund. Steve mentioned you can see the loan dollars received from the State and the exact amounts being disbursed as well.
SF – Steve noted the $28K loan payment shown here. Again a deficit is noted.
MFT – A surplus is noted in the fund and Steve suggested using the surplus funds in the next year.
RLF – Normal monthly receipts. Preliminary paperwork on 2 new loans is in progress at this time.
TIF I – TIF I is expected to collect $130K in property tax receipts this year.
TIF II –TIF II is expected to collect about $1,500 in property tax recepts.
A motion to approve the financial report, pay all bills listed and the normal monthly expenses and to increase the Admin fee charged to the Water Fund to $5K retroactive to May 1, 2017 was made by Kurt Schmitz, second by Kevin Eversgerd. Motion carried 6- 0.
-Revolving Loan Fund – Mike Buscher discussed the contracts and that they should be complete in the next week. The contracts are for Clinton County Garage Door for $20K and Building Blocks Daycare for $30K. The checks can be cut next week for these.
4. TIF III:
Jared with Moran Development was present to review each of the following TIF III documents and what they are about.
-Adoption of Inducement Resolution –
-Adoption of Feasibility Resolution –
-An Ordinance of the Village of Aviston, Illinois authorizing the Establishment of Tax Increment Financing "Interested Parties" Registries and Adopting Registration Rules for these Registries –
-Presentation of TIF III Eligibility Study by MED to Village Board –
-Motion to Proceed with TIF III Plan -
-Motion to Accept the TIF Plan and approving sending the TIF Plan to all affected taxing districts and placing on file -
5. Police Report:
Mark Taylor presented the monthly police report.
6. Current Projects:
-Vintage Hall – Kurt updated the Board on the progress being made. The floors has been raised, bathroom being roughed in, Al Huelsmann will frame in the bathroom downstairs, material quotes being finished at Aviston Lumber, Rehkemper is estimating trusses, etc. Progress is moving forward.
-Industrial Park – Jeff Woltering presented preliminary plans for the Eastbrook Drive area. Jeff stated he is looking to change the zoning on this to Business instead of Industrial. Jeff will get all information on the plat for the next Zoning Board meeting.
7. Village Administrator's Report:
Mike Buscher presented his hours.
-TIF – Moran Development will charge $25,900 for work to create TIF III. Mike reviewed the TIF III worth to the Village versus the fees being charged. A motion to approve moving forward with Moran Development at the fee stated was made by Gary Litteken, second by Kurt Schmitz. Motion carried by roll call vote as follows:
LH – absent GL – aye
MK – aye KS – aye
RP – absent KE – aye.
-Business Person's Mtg. Follow Up – Mike stated he has received 15 questionnaires back. He will report back at the next Village Board meeting.
-Community Grant – No report as of yet.
-Tri-Township Water District – Henry presented research on disconnect/hoop-up and reviewed several case laws that were similar to our case here. It was stated that Tri- Township is starting on a proposal for the Board to review. The Board will table this topic until we hear from Tri-Township. John and Jim Kues entered the meeting.
8. Zoning Administrator's Report:
Gary Rakers reported on the permits issued for the month: 3 miscellaneous. Zoning minutes were present for all to review.
9. Public Works Director's Report:
Sewer taps for the Kues property was mentioned. The Board decided to table this until next meeting. It was stated that water must be installed with 2 taps and this should move forward. Gary will get with John and Jim to work on where this water will be installed to and an agreement will be made up.
Gary discussed the lift station at Markus Cabinet. The pump needs to be replaced and estimates/comparisons were presented for all to review. A motion to replace this with a new pump was made by Mike Kampwerth, second by Kurt Schmitz. Motion carried 4-0.
-Water meters – Gary wanted to revisit the water meters/lines as to who is responsible for what. The Ordinance Book states that the Village is responsible for all of the line up to the meter which is an issue when some meters are inside buildings. It is stated that this needs to be clarified.
Gary did also mention that the sewer lift station near Mike Dall failed over the weekend. Gary will ask Breese to come and camera this to see what the issue is.
10. New Business:
Dale stated he has a plaque for Al Billhartz. He will deliver it to him.
Gary Rakers discussed the new tower and antennas with a difference frequency. It was asked if the Village wants to go in on this. The Village portion would be about $2500 for the new antenna and wire.
Mike Kampwerth asked who the secretary is for the Park District. It was mentioned that one of our employees could take their minutes and it was stated this is not a good idea. Gary stated all concession stands have been sprayed for bugs.
Gary is to get with Jeff Woltering regarding brackets for the tower.
Motion to enter into executive session to discuss employees was made by Kurt Schmitz, second by Gary Litteken. Motion carried 4-0. Time was 9:18 pm
The remainder of the minutes was taken by a Village Board member.
http://avistonil.org/wp-content/uploads/2016/02/mi060517.pdf
Want to get notified whenever we write about
Village of Aviston Village Board
?
Next time we write about Village of Aviston Village Board, we'll email you a link to the story. You may edit your settings or unsubscribe at any time.
Sign-up for Alerts
Organizations in this Story
Village of Aviston Village Board
More News