City of Woodstock City Council met June 4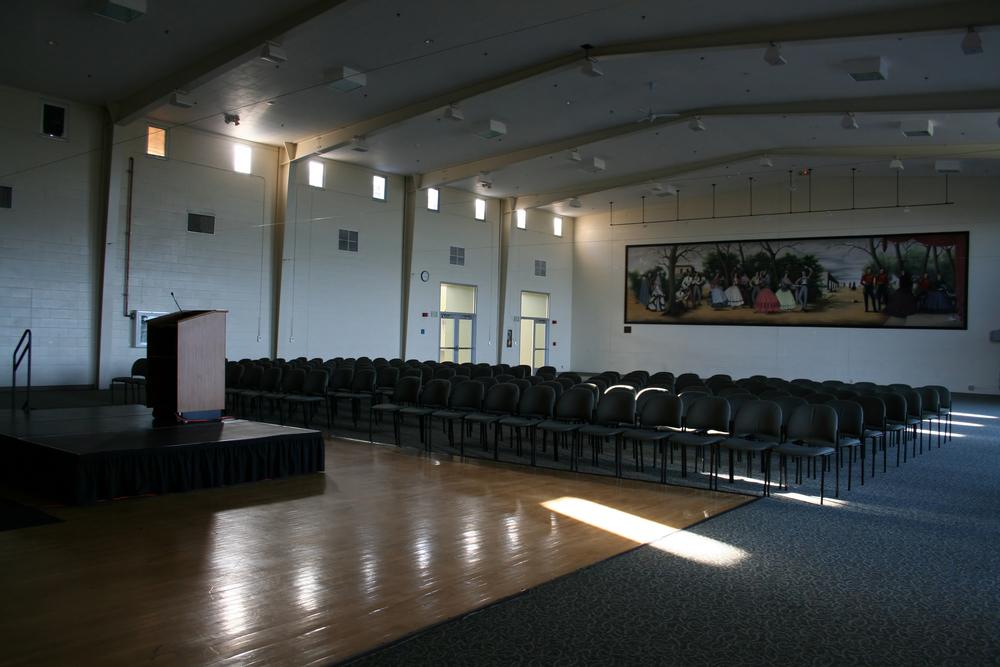 City of Woodstock City Council met June 4.
Here is the agenda provided by the council:
I. CALL TO ORDER
II. ROLL CALL
III. FLOOR DISCUSSION:
A. Proclamation:
1. Retirement of Mark Greenleaf
2. Retirement of Pam Moorhouse
3. 175th Birthday of the Historic Woodstock Square
B. Public Hearing:
1. Comcast Franchise Renewal Agreement
a. Authorization for the City Manager to execute a Cable Television Franchise Agreement with Comcast of California/Colorado/Illinois/Indiana/Michigan, LLC.
Anyone wishing to address the Council on an item not already on the agenda may do so at this time.
C. Public Comments
D. Council Comments
IV. CONSENT AGENDA:
(NOTE: Items under the consent calendar are acted upon in a single motion. There is no separate discussion of these items prior to the Council vote unless: 1) a Council Member requests that an item be removed from the calendar for separate action, or 2) a citizen requests an item be removed and this request is, in turn, proposed by a member of the City
Council for separate action.)
A. MINUTES OF PREVIOUS MEETINGS:
1. May 21, 2019 City Council Meeting
B. WARRANTS:
1. #3859
2. #3860
C. MINUTES AND REPORTS:
1. Plan Commission Minutes May 23, 2019
2. Police Department Report April 2019
3. Public Works Report April 2019
D. MANAGER'S REPORT NO. 135:
1. Appointments – Deputy Mayor and Assistant Deputy Mayor (135a)
Approval of Mayor's Nominations of Deputy Mayor and Assistant Deputy Mayor.
2. Ordinance – Opera House Advisory Commission Membership Amendments (135b) Approval of an Ordinance Amending Section 2.17.2: Membership, Terms, Officers, of Chapter 17, Opera House Advisory Commission, of Title 2, Boards and Commissions, of the Woodstock City Code.
3. Resolution – CDBG Mini-Round Allocations for Old Courthouse Masonry (135c) Approval of a Resolution to submit the CDBG mini-round grant application "Old Courthouse National Register Landmark Historic Preservation."
4. Purchase – Computers for WPD Squad Cars (135d) Approval of the expenditure of $28,098 in CIP funding for the purchase of nine (9) Getac S410 G2 LTE i5-8250 U 14 laptop in-car computers with the necessary computer docking systems to be purchased through the Midwest Public Safety Group, Decatur, Illinois.
5. Ordinance – Home Rule/UDO Amendment –Front Yard Fencing (135e) a) Approval of an Ordinance Re-adopting the Unified Development Ordinance Pursuant to Home Rule Authority, and
b) Approval of an Ordinance Amending Chapter 7B.3.6 Fences, of the City of Woodstock Unified Development Ordinance Relating to Chain Link Fencing.
6. Ordinance - Rezoning to B2C and Dwelling Size Variation - 329 Lake Avenue (135f) Approval of an Ordinance for a Zoning Map Amendment to B2C Downtown Commercial District and Approving a Variation to Allow a Reduction in the Minimum Dwelling Size from 600 Square Feet to 544 Square Feet at 329 Lake Avenue, Woodstock, Illinois
7. Statement of Concurrence/Resolution – Route 47 Improvements (135g) a) Approval of the Statement of Concurrence pertaining to the Letter of Intent provided by IDOT for Route 47 Improvements, and, DOC. 7 b) Approval of a Resolution authorizing the City's participation in cost-sharing for the bicyclist and pedestrian improvements.
8. Resolution – MFT Allocation (135h) Approval of a Resolution for Maintenance of Streets and Highways by Municipality Under the Illinois Highway Code, which appropriates $796,600 of Motor Fuel Tax funds from May 1, 2019 through April 30, 2020.
9. Award of Contract – Pavement Marking (135i) Award of contract for the 2019 Pavement Marking Program to the lowest responsible bidder, Precision Pavement Marking, Pingree Grove, IL in accordance with the unit prices as submitted for an amount not-to-exceed $75,000.
10. Resolution – Real Woodstock Inc. Agreement (135j) Approval of a Resolution authorizing the execution of an agreement between the City of Woodstock and the Woodstock Chamber of Commerce & Industry for the creation and operation of Real Woodstock Inc. and for the approval of the Bylaws for Real Woodstock, subject to final review and approval by the City Attorney.
11. Appointments – Nominations for Appointment to Real Woodstock Inc.
Board of Directors (135k) Approval of Mayor's nominations for members and officers of the Board of Directors of Real Woodstock Inc.
V. FUTURE AGENDA ITEMS
VI. ADJOURN
https://www.woodstockil.gov/sites/default/files/fileattachments/city_council/meeting/26421/6-4-19_city_council_agenda.pdf
Want to get notified whenever we write about
Woodstock City Council
?
Next time we write about Woodstock City Council, we'll email you a link to the story. You may edit your settings or unsubscribe at any time.
Sign-up for Alerts
Organizations in this Story
More News