Streamwood Board of Trustees approves public improvements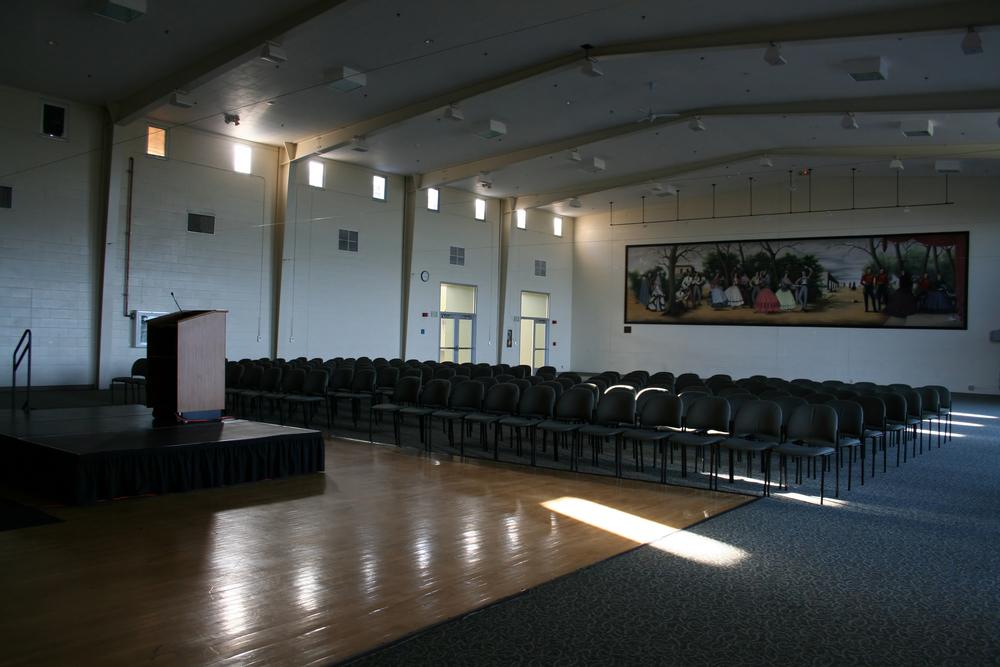 The village of Streamwood Board of Trustees met Nov. 3 to approve public improvements.
Here is the meeting's agenda, as provided by the board:
The Streamwood Village Board includes the village president and six trustees. They are charged with making policy decisions regarding annexation, taxes, budgets, contracts, citizens' and others' concerns, development improvements, establishing and maintaining codes, and the establishment of license fees and other charges.
Board Meeting
of the
PRESIDENT AND BOARD OF TRUSTEES
November 3, 2016
BOARD MEETING AGENDA November 3, 2016
CALL TO ORDER:
President Roth will call the meeting to order at 7:00 p.m.
ROLL CALL:
PLEDGE OF ALLEGIANCE:
PRESIDENT'S REPORT:
P-16-001 Commission Appointments / Re-appointments
VILLAGE MANAGER'S REPORT:
APPROVAL OF AGENDA:
Request the Board approve the November 3, 2016 Agenda as presented.
APPROVAL OF THE MINUTES:
Request the Board approve the Minutes of the Special Budget Workshop held Thursday, October 13, 2016 as presented.
Request the Board approve the Minutes of the Regular Board Meeting of Thursday, October 20, 2016 as presented.
COMMUNITY AFFAIRS - Trustee Carlson
I-16-001 Cultures of Our Community
On Saturday, November 5, 2016, Streamwood's Community Relations Commission will hold its annual Cultures of Our Community event at Poplar Creek Library from 1:00 to 4:00 pm. This year's event will feature songs and dances from a variety of cultures in our community as well as a martial arts demonstration. Ethnic foods will be available for sampling.
PUBLIC WORKS - Trustee Thon/Trustee Carlson
A-16-102 Resolution – Final Acceptance – Streamwood Corporate Center
Request the Board approve a resolution entitled "A RESOLUTION APPROVING FINAL ACCEPTANCE OF INSTALLATION OF PUBLIC IMPROVEMENTS FOR THE PROPERTY COMMONLY KNOWN AS STREAMWOOD CORPORATE CENTER".
The Resolution accepts the public improvements, including streets, water and sewer infrastructure, installed as part of the Streamwood Corporate Center business park development.
FINANCE - Trustee Harper/Trustee Thon
A-16-103 Motion – Approval of Semi-Monthly Expenditures
Request the Board approve the semi-monthly expenditures in the amount of $1,085,683.76 which represents the total of the schedule of bills dated November 3, 2016.
General Fund $313,983.67 Wetland Special Service Area 2,439.00 Street Improvement Fund 154,882.54 Facilities Equipment Replacement Fund 62,406.73 Water and Sewer Fund 517,652.90 Golf Fund 19,971.21 Police Pension Fund 7,731.10 Firefighters Pension Fund 6,616.61
Total $ 1,085,683.76
PUBLIC SAFETY - Trustee Baumer/Trustee Cecille
I-16-002 Daylight Savings and Smoke / Carbon Monoxide Detectors
On Sunday, November 6, 2016 at 2:00 am, we will turn our clocks back one hour as Daylight Savings Time ends. This is also an excellent reminder to check the batteries and operation of our smoke and carbon monoxide detectors. Almost every day a smoke alarm saves somebody's life. Please remember – when you check your clock, check your smoke and carbon monoxide detectors.
LEGISLATIVE - Trustee Harper
I-16-003 Veterans Day Ceremony
On Friday, November 11, 2016, the Village of Streamwood Veterans Memorial Commission will host its annual Veterans Day ceremony. The ceremony will begin at 11:00 a.m. at the Veterans Memorial located adjacent to Village Hall. We welcome you to join us as we honor and thank all veterans for their service to our country.
COMMUNITY DEVELOPMENT – Trustee Cecille/Trustee Baumer
I-16-004 Election Day
Tuesday, November 8 is Election Day. Besides candidates for national office, including the Presidency and Congressional representatives, many state and local races are on the ballot. Polls open at 6:00 am. Make your voice heard – exercise your right to vote.
PUBLIC COMMENTS:
ADJOURNMENT:
NEXT MEETING/ACTIVITY:
Thursday, November 17, 2016, at 7:00 p.m.
Want to get notified whenever we write about
Village of Streamwood Board of Trustees
?
Next time we write about Village of Streamwood Board of Trustees, we'll email you a link to the story. You may edit your settings or unsubscribe at any time.
Sign-up for Alerts
Organizations in this Story
Village of Streamwood Board of Trustees
More News