Simple survival at root of District 107 House hopeful's campaign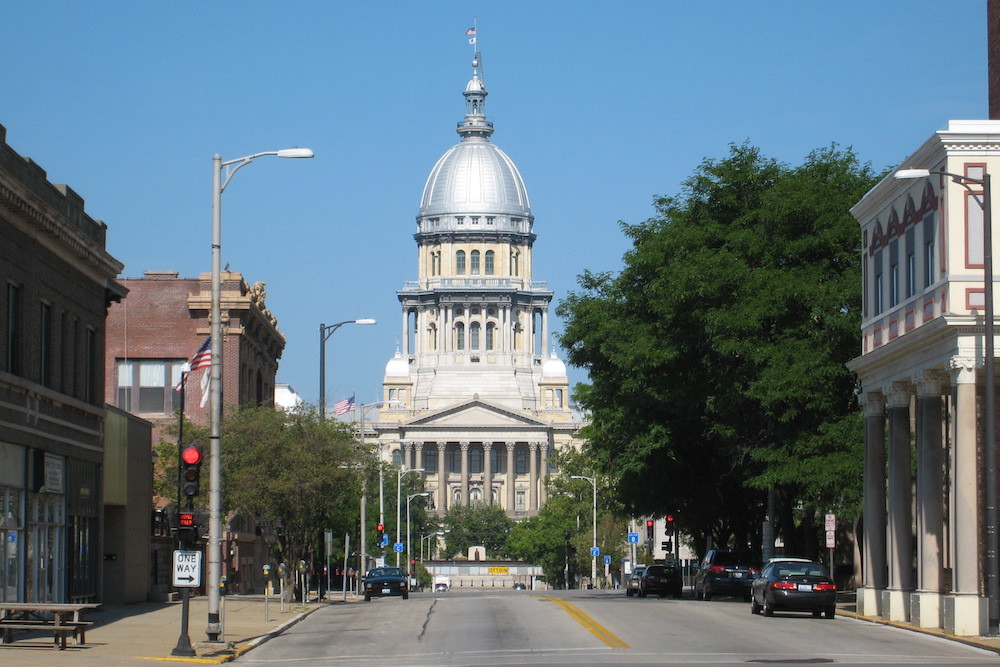 Springfield, Illinois | By Éovart Caçeir at English Wikipedia, CC BY-SA 3.0, https://commons.wikimedia.org/w/index.php?curid=10535377
For Brian Milleville, the upcoming District 107 House race is basically a matter of life or death.
"How are we expected to survive?" Milleville asked the West Central Reporter. "The biggest thing hanging over everyone's head right now is the proposed gas tax. That will hurt places like my district in Effingham the most because we rely on transportation and transportation-based companies for such a big part of the economy. When will all the regulations and Springfield wanting more of our money ever end?"
Brian Milleville
Milleville, who has been an Effingham precinct committeeman and served on the City Council as recently as 2015, plans to face off against Rep. John Cavaletto (R-Salem) in the Republican primary in 2018. One of his biggest platform issues will be how Illinois taxpayers pay some of the highest gas taxes in the nation, yet it still might not be enough for legislators, he said.
The Illinois Policy Institute reported that the proposed gas tax now being discussed in Springfield was introduced by Rep. Dan Brady (R-Bloomington) and is said to be geared toward funding capital projects across the state.
Lawmakers haven't said how much of an increase they plan to seek.
This summer, legislators enacted the largest permanent income tax hike in state history as part of the new $36.1 billion state budget. Illinois is also saddled with the highest state property taxes in the country, and the city of Chicago recently imposed sweetened beverage and garbage taxes.
A small-business owner who founded the Effingham Tea Party, Milleville says he was motivated to run against Cavaletto because he fears what kind of place Illinois will ultimately become if no one takes a stand.
"More people and businesses will start to avoid Illinois altogether," he said. "Every day, there's another piece of bad news coming out of Springfield. Government needs to get out of the way of the people."
Want to get notified whenever we write about
Illinois Representative John Cavaletto (R-107th)
?
Next time we write about Illinois Representative John Cavaletto (R-107th), we'll email you a link to the story. You may edit your settings or unsubscribe at any time.
Sign-up for Alerts
Organizations in this Story
Illinois Representative John Cavaletto (R-107th)
More News