Griffith brings strong challenge to incumbent Hammond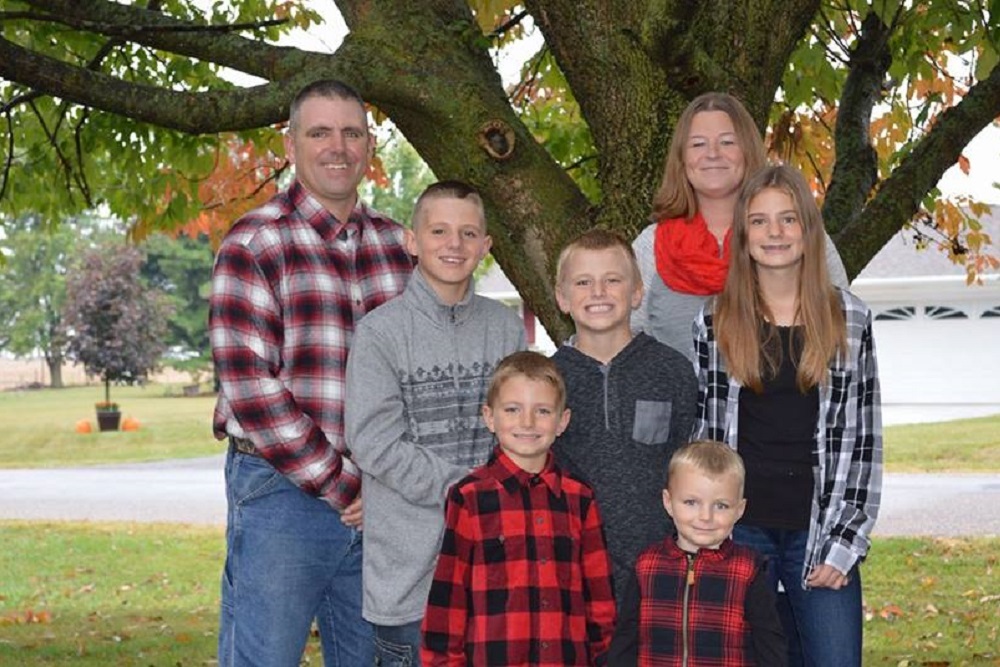 Joshua Griffith and family
Joshua Griffith, the first-time candidate in the 93rd House District's Republican primary race, has one message for incumbent Rep. Norine Hammond (R-Macomb).
"People aren't happy," he told the West Central Reporter in previous coverage.
Rep. Norine Hammond (R-Macomb)
Griffith alludes to the many political missteps that have affected Hammond's reputation. She has been roundly criticized by conservatives for her vote to permanently increase the state's income tax by 32 percent after which Hammond recorded large campaign contributions from a group in favor of the tax hike. Hammond also was allegedly similarly influenced to try to limit Uber's activities in the state.
"It is clear the Springfield political class is focused on doing what is best for themselves and not the people of Illinois," Griffith told the Reporter in previous reporting. "That is why Rep. Hammond joined with Democrat Speaker Madigan and voted for a 32 percent tax increase in July. We need conservative reform leaders who will stand up for us and our local communities, not take their marching orders from Chicago Democrats."
Griffith contends that the Republican establishment in his district, including those among the ranks of the Schuyler County Republican Central Committee, has long been against his candidacy. In particular, Griffith revealed to the Reporter that the county's GOP blocked him from speaking at an annual dinner.
In Hammond's case, she is benefiting from the alignment of what Griffith characterizes as establishment lawmakers in Springfield. As a result, he further argued, the state suffers from political cronyism and higher taxes.
"I want my kids to have something to come back to (if they leave the state to go to college)," Griffith said.
Hammond has been the subject of controversy ever since her vote to pass the state's most substantial income tax increase ever after a Gov. Bruce Rauner's veto killed the proposal. During this timeframe, Hammond justified her vote as a solution that can be resolved later down the road.
"As to the much-needed reforms to change the long-term fiscal trajectory of our state, I am continuing to work with my colleagues on critical reforms to improve Illinois' climate for job creators," Hammond said in a statement about her vote at the time. "I will be the first to advocate for lowering taxes and spending when we are able to improve the climate for jobs and grow our revenue base."
She also added that the vote was the "most fiscally responsible choice for all Illinoisans."
But, Hammond's controversial mishaps don't stop at the apparent betrayal of her fiscally conservative constituents.
As a part of the committee that appoints the legislative inspector general (LIG), Hammond was slapped with an ethics complaint that alleges that she, and other members of the committee, were complicit in protecting Sen. Ira Silverstein (D-Chicago) from a sexual harassment investigation.
This particular complaint, filed by crime victims' advocate and lobbyist Denise Rotheimer, fell by the wayside due to the committee's failure to appoint a new LIG after a three-year vacancy.
In November, a new interim legislative inspector general, lawyer Julie Porter, was appointed; however, that act came too late as an additional 26 sexual harassment complaints went uninvestigated. As a response, Rotheimer filed a complaint against Hammond and the entire Legislative Ethics Commission.
Griffith seeks to unseat Hammond in the upcoming primary election on March 20. The 93rd District includes parts of Knox, Warren, Fulton, McDonough, Mason, Schuyler, Brown and Cass counties.
Want to get notified whenever we write about
Illinois House of Representatives
?
Next time we write about Illinois House of Representatives, we'll email you a link to the story. You may edit your settings or unsubscribe at any time.
Sign-up for Alerts
Organizations in this Story
Illinois House of Representatives
More News