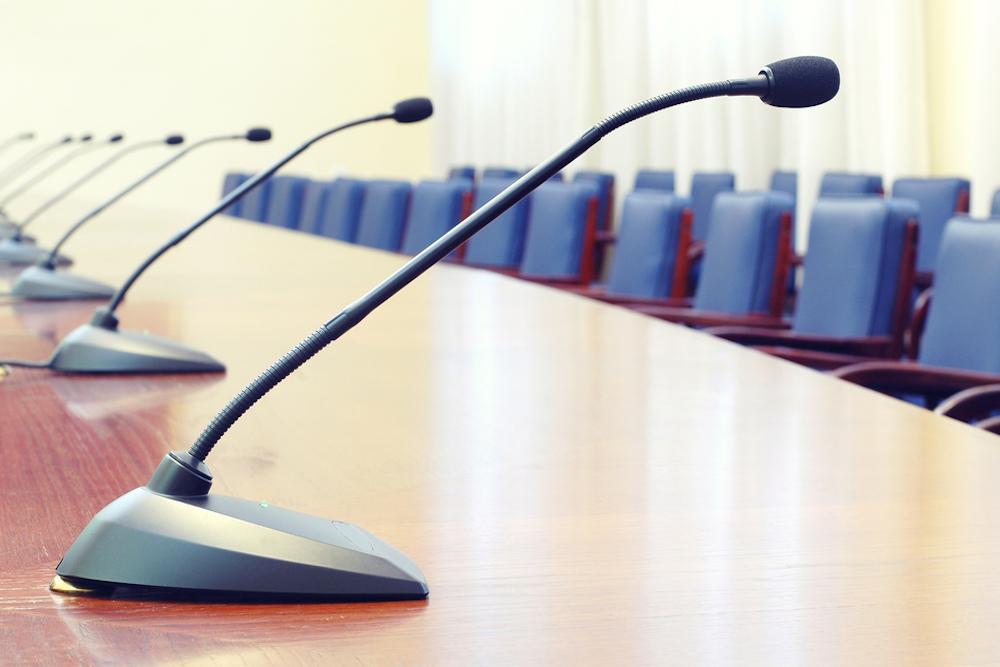 North Greene Unit School District 3 Board of Education met April 18.
Here is the agenda as provided by the board:
I. Roll Call and Recognition of Guests
II. Statements from Guests – (2 min. ea./10 min. max./non-personnel)
III. Consent Agenda Items
A. Approval of Minutes from Previous Meetings
B. Approval of Bills
C. Treasurer's Report; Update; Revenue/Expenses
D. Building Principal Reports
E. Transportation Report
F. Building and Grounds Report
G. Renewal of IESA Membership for 2018-2019
H. Approval of Requests for Fundraising Activities
I. Acceptance of Gifts and/or Donations
J. Designation of Surplus Property and Determination of Disposal
IV. Amending of Agenda
V. Superintendent's Report
A. Correspondence
B. Reminder of Committee meeting date-Parent-Teacher Advisory
Committee to review Student Discipline/Title I Plans scheduled for
6:00 p.m. on Wednesday, May 2
C. FOIA Report
VI. Old Business
A. Update of Proposed Jr.-Sr. High 1957 Wing Renovation Project and
Ongoing Building Maintenance Projects for Related Action as
Necessary
B. Discussion of Adopted 2018-2019 Calendar and Possible Action to
Amend as Necessary
C. Review of Recommended Board Policy Revisions for Approval of
Second Reading and Adoption
VII. Adjournment Sine Die
VIII. Reorganization of Board for 2018-2019
A. Roll Call and Election of Officers
1. President and Vice President
2. Secretary and Treasurer
B. Re-establish Meeting Place and Time
C. Appointment of Auditor for Fiscal Year 2019
IX. New Business
A. Acceptance of Resignations/Retirements
B. Recommendations for Action on Items Regarding Personnel
Appointment, Employment, Compensation and Leaves
1. Resolution Reference the Honorable Dismissal of Certain
Educational Support Personnel-1 Parent Educator as a result of
uncertain grant funding
C. Discussion of Proposed Building and Grounds Summer Maintenance
Projects with Related Action as Necessary to Proceed
D. Approval of Requests for Use of Facilities
E. Discussion and Approval of Schedule of Fees, Fines and Charges for
2018-2019
F. Discussion of Energy Purchase Agreement and Recommendation for
Approval of AEP Energy for Provision of Electric Commodity and
Termination with Constellation Energy effective September, 2018
G. Discussion for Possible Action on Recommendation for Entering into
Agreement with Bushue Inc. for Human Resource, Safety, &
Insurance Consulting for the Period beginning May 1, 2018 through
April 30, 2021.
X. CLOSED SESSION— For Discussion of lawfully closed session minutes,
whether for purposes of approval by the body of the minutes or semi-annual
review of the minutes as mandated by Section 2.06, as per 5 ILCS
120/2(c)(21); The appointment, employment, compensation, discipline,
performance, or dismissal of specific employees of the district as per 5 ILCS
120/2 (C)(1), as amended by P.A. 93-0057; Student disciplinary cases, 5
ILCS 120/2(c)(9); Collective negotiating matters between the District and its
employees or their representatives, or deliberations concerning salary
schedules for one or more classes of employees per 5 ILCS 120/2(c)(2); and
Litigation, when an action against, affecting or on behalf of the particular
District has been filed and is pending before a court or administrative
tribunal, or when the District finds that an action is probable or imminent, in
which case the basis for the finding shall be recorded and entered into the
closed meeting minutes, per 5 ILCS 120/2(c)(11).
XI. RECONVENE—Action/Report
XII. Statements from Guests—(2/10/non-personnel
XIII. Adjourn.
http://www.northgreene.com/Unit/Agenda%20Notice-04-18-2018.pdf