Perry Township Board of Trustee met April 17.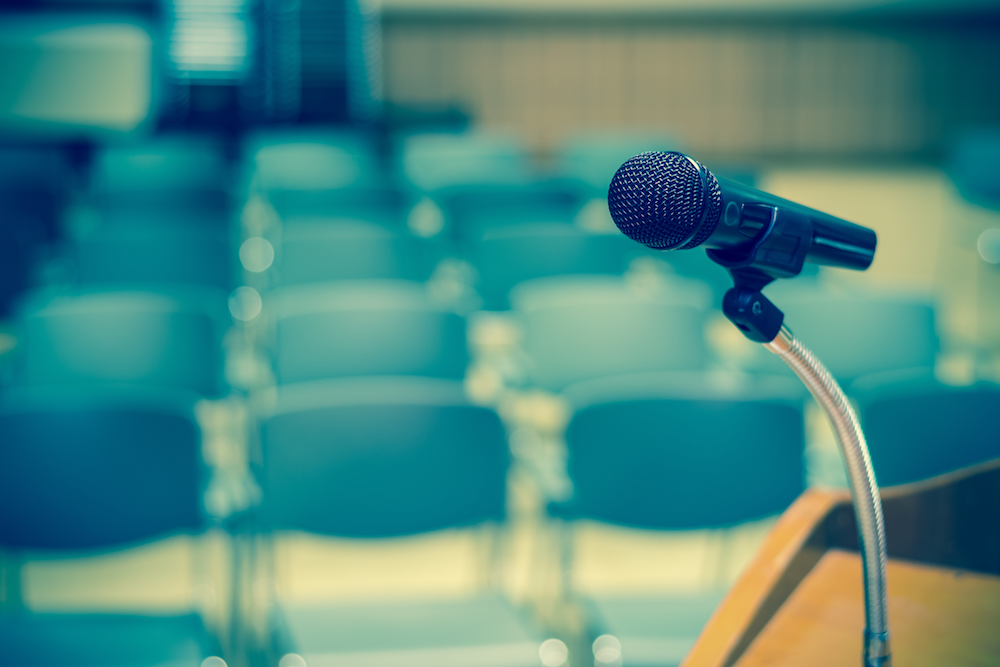 Perry Township Board of Trustee met April 17.
Here is the minutes provided by the Board:
Perry Township Trustees Met In Regular Session, Called To Order At 7:30 By Chairperson Norm Capps. Kevin Cox And Greg Kessen Was Present. Roll call By Fiscal Officer. The Pledge Of Allegiance Followed.
Kevin Cox Made A Motion To Accept The Correcting Meeting Minutes From April 3, 2018 2nd By Greg Kessen, Roll call
Kevin Cox Made Motion To Go Into Executive Session With Senior Consultant Katelyn Peters From Clemans And Nelson And Assistant Prosecuting Attorney Lisa Bradley At 7:37 For Compensation And Discipline Of A Public Employee, 2nd Greg Kessen, Roll call.
Greg Kessen Made Motion To Come Out Of Executive Session At 8:18 , 2nd Kevin Cox,Roll call.
No Action Taken
Natalie Scott, Fiscal Officer – Greg Kessen Made Motion To Pay Bills Of $88,908.99, 2nd Kevin Cox, Roll call.
Guest:
Gene Davis
Katelynn Petters – Clemans And Nelson
Lisa Bradley – Asst Prosecuting Attorney
Mary Williamson – Discussing Paul Curtis Used Car Lot At Reese And 11th St. Was Told He Bought Bible School/Church Behind Her. Doesn't Want Motorcycle Club There And Requested Help To Block Motorcycle Club. Greg Kessen Gave Information To Mary How They Handle Situtation. Possible Location Mary Is Talking About Is Church Of The House Of Prayer. Mary Requesting Help To Upgrade Community And Said She Has Potential Investors Looking At Their Area. Wanting To Set Up Center To Help Give Kids Life Skills Like Cooking/Cleaning Etc. Mary Asked Kessen To Look At Lots. Mary Is Working With Local Law Enforcement/Other Agencies For Neighborhood Watch.
Capps Is Working With Mary On Issue. Also There To Discuss Dumping That Is Happening In Her Area And Property. Wants Laws To Be Strict On Dumping With Fines That Hurt Their Pocket. Would Like To See Signs Or Cameras Put Up. Norm Told Her To Get Pictures On Phone Of People Doing It.
Tom Crisenberry
Jason Smedley
Bob Phillips, Police Chief-
Next Week Getting Inmates For Road Clean Up Based On Weather
4/20 Mock Car Crash At Perry Schools
4/28 Prom
Last Week They Had Dui Simulator That Officers Participated In.
Our Dept And Perry Pto Will Be Hosting Cops For Kids Event On May 5th Want To Hire John Iten As Reserve Officer. He Currently Lives In Ada Police Full Time. Will Be Auxillary Status Only If/When Hired.
Kessen Asked How Coverage Has Been. Bob Said 8-16 Hours A Day Depending On Day/Schedule. Kessen Asked Bob To Spend Time In Dumping Area That Mary Mentioned. Cox Spoke Up And Said He Has Seen Officers Up In Her Area.
Capps Talked About Adding Stop Sign On Schooler Rd/Breese. Brian Rhodes From Engineer Office Not In Favor Of Stop Sign Added But Our Letter We Sent Requesting Sign Be Added Is Still On Table.
Corey Lehman, Road Supervisor –
Road Program Cost $108,601.49 Less $6500 County Share= $102,101.49 Cost For 2018 Road Program.
Greg Kessen Moved For Resolution#180417-01 To Approve 2018 Road Program Our Cost Of $102,101.49, 2nd Kevin Cox, Roll call.
Corey Requesting We Blast 2005 Dump Truck For $3400 And Get A New Tail Gate From Kalida Equipment For $2141. Will Consider Next Meeting.
Dominion Gas – 4th St/Garland Applying For Road Cut Permits $100/Cut For Project In That Area.
Dura Patcher – North Coast Products 250 Gallons – Use When Its Above Freezing.
Capps Discussion About Road Use Maint. Agreement. – Look At Sample Of Agreements.
Tony Hayes – Zoning Inspector-
2103 Mcclain Rd – Violation Of Sewage, Letter From Health Dept
2130 Hanthorn
Joe Clay
Aldi's Variance Meeting Set For This Thursday At 7:30pm Perry ADM Building
Rick Phillips – Fire Chief – On Leave Of Absence - Acting Chief Justin Roberts Present-
7 Students Will Need Evoc Class That Have Attended Apollo For Level One Class. We Don't Have Anyone Trained For Evoc Training Anymore. Apollo Will Do It For $170/Student. 5/1 Changing Truck Response Schedule To Save On Fuel. Won't Send Out Every Truck On Each Fire Call Based On Hyrdated Areas.
Discussion With Alpha Medical On Medic Intercept – Medicare Has Joint Billing Agreement And 400-600 Calls A Year, $200-300 Per Call Have To Provide A Medic If Needed. Going To Table This Discussion For Now Because We Can't Guarentee A Medic If We Are On A Call In Township.
Bill For Treatment Without Transport – Maybe Do A Trial Run To Local Residents. Will Discuss This Later. Currently We Don't Bill Anything Unless We Transport.
Findlay Fire – Richard Brown Looked Into Different Turn Out Gear. Could Save $591 Per Set. Gear Is Based On Type Of Fires We Encounter.
Looking Into Running Background Checks On Driving Records Of Staff Annually.
Kevin Cox Made Motion To Do An Annual Review Of Driving Records For All Drivers, 2nd Greg Kessen, No Action Taken At This Time. Need To Review Handbook Addition For Consequences If Issue With Driving Record.
Going To Start Purchasing Uniforms From Baileys As Of 6/1/18. Ward Apparel Cost $600 And Baileys Will Do Them For $412.
Roberts Suggest We Switch From Spectrum For Internet/Phone To TSC. Save $170/Month To Combine Service With ADM Building With Additional Phone Lines.
Greg Kessen Made Motion To Switch From Spectrum To Tsc For Phone And Internet Service Combined With Adm Building, 2nd Kevin Cox, Roll call.
Trustees:
Township Clean Up Day Will Be Held On Saturday June 23rd 9am To 1pm
Discussion About Yoder Rd Sewer Extension Still In Works.
Water Board Honored Bob Murphy For Service On Allen County Water Board As Perry Representative.
Water Board – 4th St – Bowman Rd Extension Responses To Letters - 46 Yes, 5 No, 50 No Response.
Right Away Review On Perry Chapel Is On 4/24 At 1pm, Meeting On 4/25 At 144 S Main St Open To Public.
Discussion About Burgess Ditch Hearing That Was Held. $33,000 Adm Fee. Adm Fee Is Based On Percentage Of Project Cost.
Kevin Cox Made Motion To Adjourn At 9:23, Second By Greg Kessen, Roll call.
http://perryallenohio.com/wp-content/uploads/2018/05/PERRY-MINUTES-180417.pdf
Want to get notified whenever we write about
Perry Township Board of Trustee
?
Next time we write about Perry Township Board of Trustee, we'll email you a link to the story. You may edit your settings or unsubscribe at any time.
Sign-up for Alerts
Organizations in this Story
Perry Township Board of Trustee
More News