New Illinois 104 bridge at Meredosia open, but historic group calls for old bridge preservation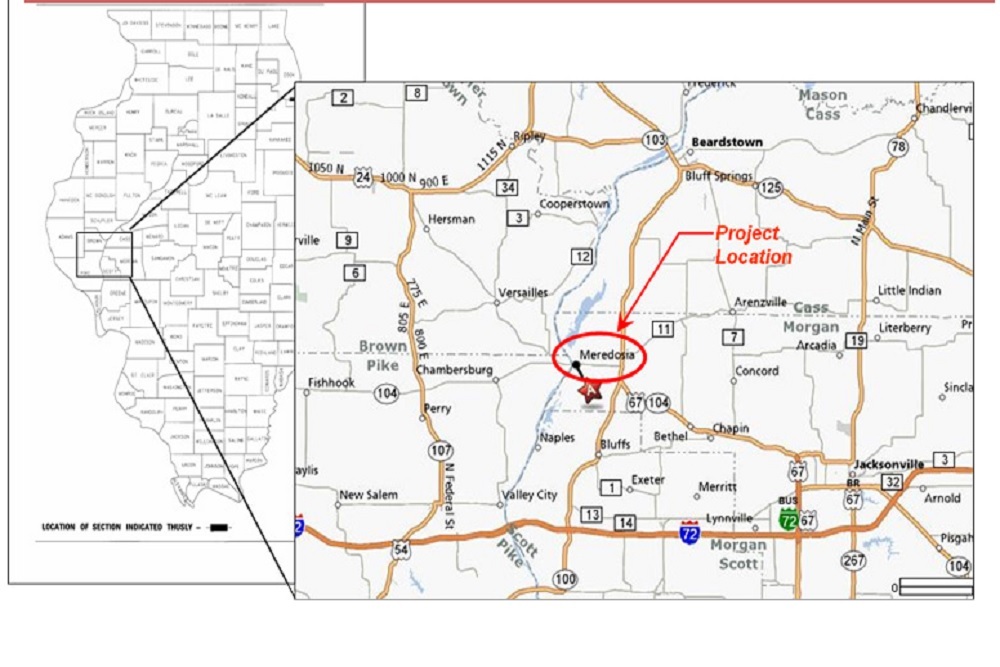 The new $86.2 million bridge on Illinois Route 104 over the Illinois River at Meredosia now has been officially opened to traffic for about a month, following an official ceremony in June.
The Illinois Department of Transportation joined with local officials and area community leaders in Meredosia to mark completion of the span that took about three years to build, despite floods that delayed work along the way, according to a joint press release issued by the Illinois DOT and the office of Gov. Bruce Rauner.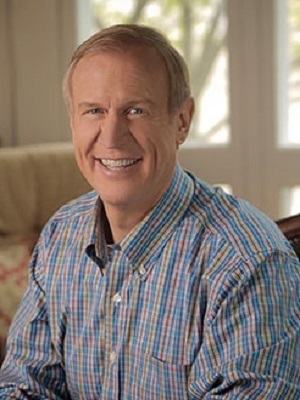 Illinois Gov. Bruce Rauner
"The new Meredosia bridge will improve safety, better connect communities and strengthen opportunities for commerce," Rauner was quoted in the press release. "This project is a perfect example of how investing in infrastructure can improve communities overnight while setting the stage for long term economic growth."
The project was part of the "IL Route 104 over Illinois River" study to link U.S. Route 67 to Illinois Route 99 between Morgan and Pike counties. At about 126 miles, State Route 104 extends west from Illinois Route 29 near Taylorville, crosses the Illinois River at Meredosia and ends in downtown Quincy. State Route 104 crosses Interstate 55 near Pawnee, Interstate 172 near Quincy and Interstate 72 near Jacksonville, though there is no interchange at I-72.
Construction on the new bridge began in 2015. Completing the new bridge was not easy, especially in the summer of 2015 when flooding temporarily stopped construction from June 5 until Aug. 17. Floods also briefly halted construction in January 2016.
The old Meredosia Bridge, an approximately 567-foot cantilevered truss span built in 1936 about 250 feet from the new bridge's location, also was two lanes. HistoricBridge.org refers to the old bridge as "one of the most significant and visually pleasing historic bridges on the Illinois River," on the old bridge's page on its website.
"This is one of those bridges that looks exactly like a cantilever truss, with a variable depth truss forming 'towers' over the piers, however it appears to lack hinges and therefore functions as a continuous truss, not a cantilever truss," HistoricBridges.org continues in its description. "As such, it does not have a suspended span. With its graceful continuous truss spans that support a deck with an unusually substantial camber, this bridge has a beautiful complex geometric art formed from its trusses that is complimented by the v-lacing and lattice on the built-up beams of the bridge. There is also a simple polygonal Warren through truss at each end of the continuous truss spans."
The old bridge was rehabilitated 1984, but its aging steel and increasing maintenance costs meant it was too costly to keep, and also posed safety worries over its narrow lanes and no shoulders. It was closed to vehicular traffic last month and is expected to be demolished later this summer, according to the governor's press release.
That would be unfortunate, HistoricBridges.org says.
"This represents a continuation of the nearly nonexistent commitment to historic preservation found on the Illinois River," the website says.
"At the very least, this bridge should be left standing next to a replacement bridge for pedestrian use."
HistoricBridges.org says it has plans to more fully photo-document the old bridge.
The new, wider bridge includes two 12-foot lanes and, unlike the old bridge, boasts 10-foot shoulders on either side, "which will allow farm equipment and oversize loads to cross the bridge without stopping traffic heading in the opposite direction," the press release said.
"Construction of a pump station and underground storm water retention chamber will help manage flooding and storm water runoff. In a final touch, improved streetscapes and park areas will enhance Meredosia's business district."
The new bridge will be a boon to the area for decades, Illinois-DOT Secretary Randy Blankenhorn was quoted as saying in the press release.
"Local residents and business owners, along with commercial and agricultural drivers, will start seeing benefits of this new bridge immediately," he said. "The Meredosia bridge was a team effort that will positively impact the region for generations to come."
Want to get notified whenever we write about any of these organizations ?
Next time we write about any of these organizations, we'll email you a link to the story. You may edit your settings or unsubscribe at any time.
Sign-up for Alerts
Organizations in this Story
Illinois Department of Transportation • Village of Meredosia
More News