Illini West High School District 307 Board will meet April 17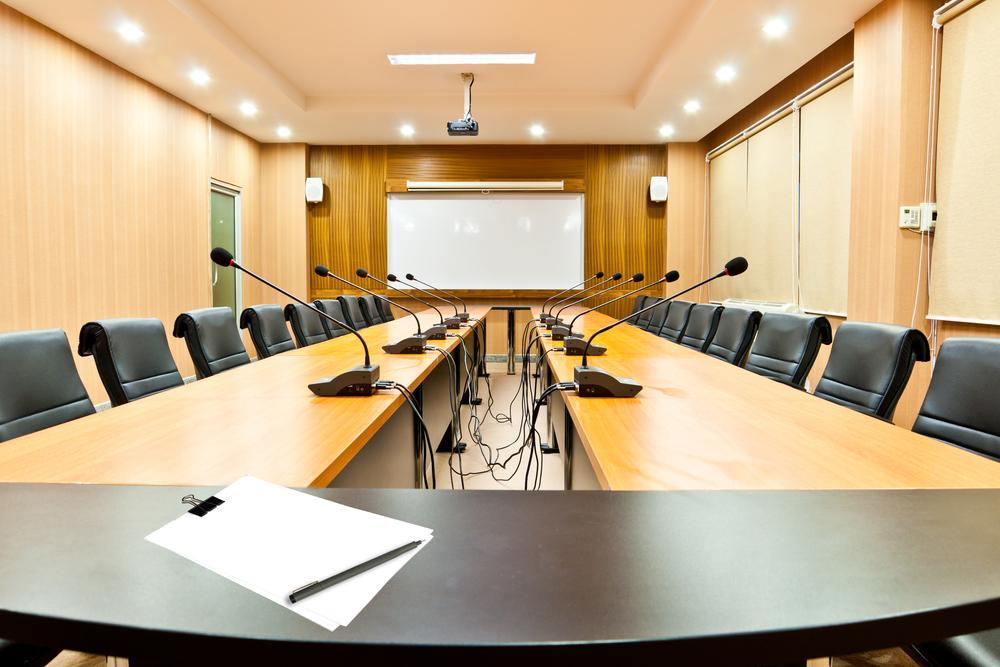 Illini West High School District 307 Board will meet on Wednesday, April 17.
Here is the agenda provided by the board:
1. Call to Order
2. Roll Call
3. Pledge of Allegiance
4. Canvass Election Votes
5. Seat New Board Members
a. Oath of Office
6. Election of Officers
a. President
b. Vice-President
c. Secretary
7. Recognition of Former Board Members
8. Establishment of Regular Meeting Dates and Places
9. Appointment of District Treasurer
10. Establishment of Board Committees
a. Finance
b. Transportation
c. Policy
d. Building/Grounds
11. Approval of Minutes of Regular Meeting of March 20, 2019 and Executive Session of March 20, 2019.
12. Approval of Bills
13. Approve Agenda
14. Recognition of Visitors
15. Public Comment
16. Reports
a. Technology Director
b. Principal
c. Superintendent
17. Action/Discussion
a. Conference Changes
i. Approve asking to join the West Central Conference for all sports/activities
ii. Approve leaving the Prairieland for all sports/activities IF we are accepted into the West Central Conference
b. Discussion – Charge Ahead Program
c. Future Construction
d. Summer Projects / Summer Help
e. Electronic Board Packets
f. 2019/2020 Employee Handbook
18. Consent Agenda
a. Policy Updates
2:20 Powers and Duties of the School Board; Indemnification
4:30 Revenue and Investments
4:100 Insurance Management
4:110 Transportation
4:150 Facility Management and Building Programs
4:160 Environmental Quality of Buildings and Grounds
5:330 Sick Days, Vacation, Holidays, and Leaves
6:15 School Accountability
7:270 Administering Medicines to Students
5-Year-Review
2:40 Board Member Qualifications
2:50 Board Member Term of Office
2:60 Board Member Removal from Office
6:65 Student Social and Emotional Development
7:185 Teen Dating Violence Prohibited
8:95 Parental Involvement
New
4:190 Targeted School Violence Prevention Program
b. Approve Fundraising Request
c. Approve Tentative 2019-2020 School Calendar
d. Approve 2019-2020 Risk Management Plan
e. Approve the Consolidated District Plan - ESSA
f. Approve Substitute Pay Schedule
g. Declare Items Surplus
19. Executive Session per ILCS 120/2 (c) (1)
a. The appointment, employment, compensation, discipline, performance, or dismissal of specific employees of the public body or legal counsel for the public body, including hearing testimony on a complaint lodged against an employee of the public body or against legal counsel for the public body to determine its validity. 5 ILCS 120/2(c)(1).
20. Action
a. Personnel
21. Adjourn
http://www.illiniwest.org/vimages/shared/vnews/stories/5b48c0a270ff8/Agenda%2019%200417.pdf
Want to get notified whenever we write about
Illini West High School District 307 Board
?
Next time we write about Illini West High School District 307 Board, we'll email you a link to the story. You may edit your settings or unsubscribe at any time.
Sign-up for Alerts
Organizations in this Story
Illini West High School District 307 Board
More News