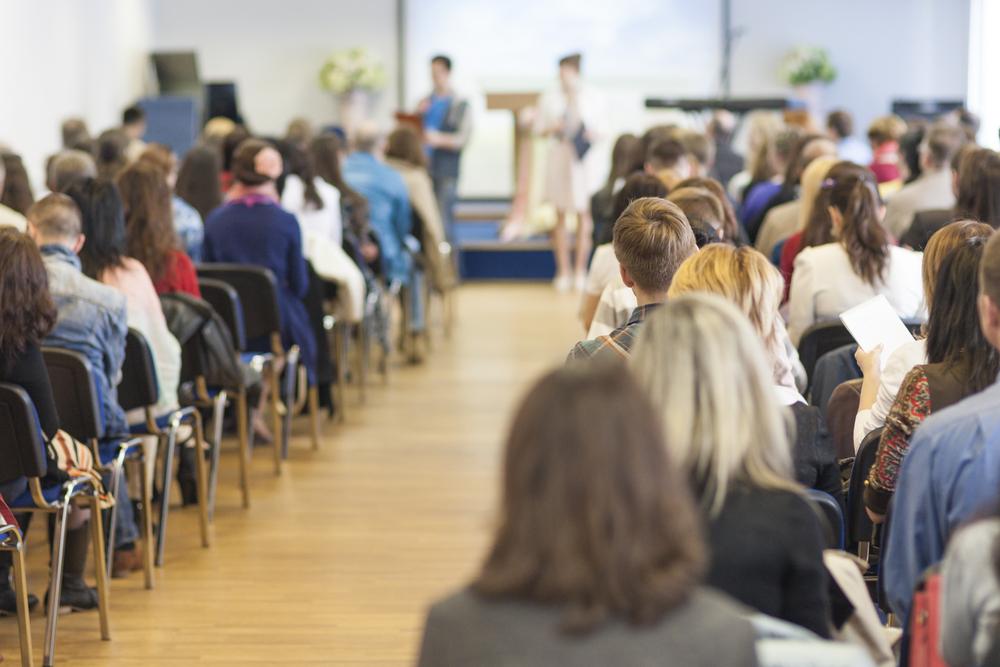 City of Jacksonville City Council met Aug. 26.
Here is the agenda provided by the council:
Mayor Andy Ezard in the Council Chamber called the Jacksonville City Council Meeting to order at 6:42 p.m. The meeting was publicly announced by posting and by written notice to the local newspaper and radio stations.
ROLL CALL: The following answered present: Aldermen Brandon Adams, Mike Bartlett, Lori Large Oldenettel, Aaron Scott, Mike Wankel, Steve Warmowski; Mayor Andy Ezard; City Attorney Dan Beard; City Clerk Skip Bradshaw. Absent from the meeting were Aldermen Don Cook, Jeff Hopkins, Eren Williams. A quorum was declared.
MINUTES: Motion was made by Bartlett, seconded by Scott, to approve the August 12, 2019 Minutes as presented in advance. By voice vote, motion carried.
PETITIONS: No discussion.
COMMUNICATIONS: CC Bradshaw advised he has two communications to discuss. **This request was approved.
 Lisa Musch with the Jacksonville Area Chamber of Commerce and in partnership with the Passavant Area Hospital, the Mia Ware Foundation, and the Alzheimer's Association is requesting permission to use Community Park on Saturday, September 7, 2019 from 8:00 a.m. to 12:00 p.m. for the Be Aware Wellness Fair and the Walk to End Alzheimer's, and to close a portion of the park road during the event.
CLAIMS: No discussion.
MAYOR'S REPORT: No discussion.
CITY ATTORNEY'S REPORT:
1. Resolution approving agreement with the National Benevolent Association. Motion was made by Oldenettel, seconded by Scott, to accept the resolution. CA Beard read the resolution as proposed.
2019-R-102 Be it resolved by the City Council of the City of Jacksonville, Morgan County, Illinois, that a Resolution APPROVING AGREEMENT BETWEEN THE CITY OF JACKSONVILLE, ILLINOIS AND THE JACKSONVILLE AREA SENIOR CHAPLAINCY CARE, INC. – (Transfer of 69 lots containing 276 burial spaces at Diamond Grove Cemetery), is hereby approved.
Mayor Ezard asked for discussion and there was none.
ROLL CALL: 6 Yeas; 0 Nays; 3Absent (Cook, Hopkins, Williams) Motion carried 6-0-3.
CITY CLERK'S REPORT: No discussion.
PUBLIC COMMENT: No discussion.
CONSENT AGENDA: (Items addressed under the Consent Agenda are routine or are brought forward at the direction of the Council and are enacted with one motion. If discussions were desired, that item would be removed from the Consent Agenda and considered separately under the Committee Reports.)
FINANCE/IT/PERSONNEL:
1. City Treasurer's Report – July 31, 2019. City Treasurer Ron Smiljanich's report for July 31, 2019, in which totals for cash receipts, cash disbursements, investments, and balances for all City bank and investment accounts were given.
2019-R-103 Resolution APPROVING LOAN EXTENSION FOR CCK AUTOMATIONS, INC. (Extension relates to the term of the loan only, extending for an additional 10 years to August 2029, at 2% interest)
PARKS & LAKES: No discussion.
PLANNING & PUBLIC WORKS: No discussion.
PUBLIC PROTECTION: No discussion.
SPECIAL STUDIES: No discussion.
UTILITY:
2019-R-104 Resolution AUTHORIZING VARIOUS PAYMENTS FROM THE WATERWORKS & SEWERAGE PROJECTS FUND FOR CERTAIN IMPROVEMENT PROJECTS – $1,272.11
(Gano Electric - $1,272.11)
Motion was made by Wankel, seconded by Oldenettel, to accept the Consent Agenda. Mayor Ezard asked if there were any items to be pulled from the Consent Agenda for further discussion and there were none. Ald. Warmowski commented that the original idea on granting CCK Automations a balloon loan was that the funds obtained from their final payment were going to be used to fund additional projects to attract businesses to town. Since there are no projects in the works at this time, he is in favor of granting CCK Automations an extension on their loan.
ROLL CALL: 6 Yeas; 0 Nays; 3Absent (Cook, Hopkins, Williams) Motion carried 6-0-3.
COMMITTEE REPORTS FINANCE/IT/PERSONNEL: No discussion.
PARKS & LAKES: No discussion.
PLANNING & PUBLIC WORKS: No discussion.
PUBLIC PROTECTION:
1. Presentation: Citizens Police Academy V.I.P.S. This presentation was moved to the end of the meeting.
SPECIAL STUDIES: No discussion.
UTILITY: No discussion.
OLD BUSINESS: Mayor Ezard advised there will be a "Remembering Our Fallen" Memorial Wall downtown August 29th – September 3rd, which names over 5,000 of our nation's military fallen who have died in the War on Terror since 9/11/2001. Everyone is invited to attend the ribbon cutting on Thursday for the memorial at 10:00 a.m., the wreath-laying ceremony on Thursday at 6:00 p.m., and the business after-hours on Friday beginning at 5:00 p.m.
Ald. Warmowski inquired about the donation to the Jacksonville Promise. Mayor Ezard noted that the Council donated $1,000 in 2018, and that the City has not budgeted for a $10,000 donation. Mayor Ezard encouraged anyone with questions to reach out to Dr. Sheaff before the vote at the next Council Meeting. A presentation from the 4th Class recipients of the Jacksonville Promise grant will be given Tuesday, August 27th at Lincoln Land Community College beginning at 5:00 p.m.
Alan Bradish advised that there will be a presentation downtown on Wednesday, September 11th at Noon and 6:00 p.m. recognizing our first responders and patriots.
**At 6:52 p.m. a short recess was taken to ensure that all recipients of the CPA awards were in attendance.
**Mayor Ezard reconvened the Council Meeting at 6:55 p.m. with a presentation by Police Chief Adam Mefford recognizing the Citizen's Police Academy V.I.P.S.
1. Presentation: Citizens Police Academy V.I.P.S. Chief Adam Mefford introduced members of the Jacksonville Citizens Police Academy – Volunteers in Police Service. These volunteers have dedicated their time to assist in numerous events, including parades, the fourth of July, the Morgan County Fair, park patrols, plaza patrols, traffic controls, school traffic control, citizens police academy, teen police academy, festivals, concerts, and fund raisers to name a few. The individuals recognized have volunteered a combined total of 2,211.50 hours during 2018, which equals a total of over $53,000 in saved overtime expenditures. Chief Mefford thanked each of them for their dedication to the Jacksonville Police Department and to the community. On behalf of the CPA, Mr. Cisne thanked the Mayor and the Police Chief for their support of the program. The Mayor and the Council were invited to attend the annual policeman's ball on November 9th.
A moment of silence was observed in honor of Illinois State Police Trooper Nicholas Hopkins who was recently shot and killed while issuing a warrant in St. Louis, Missouri.
NEW BUSINESS: No discussion.
PUBLIC COMMENT: No discussion.
ADJOURNMENT: With no further discussion motion was made by Wankel, seconded by Bartlett, to adjourn the meeting at 7:08 p.m.
https://www.jacksonvilleil.gov/city_government/city_council/Agendas_Minutes/2019%20Minutes/Council%20Minutes%2008.26.19.pdf