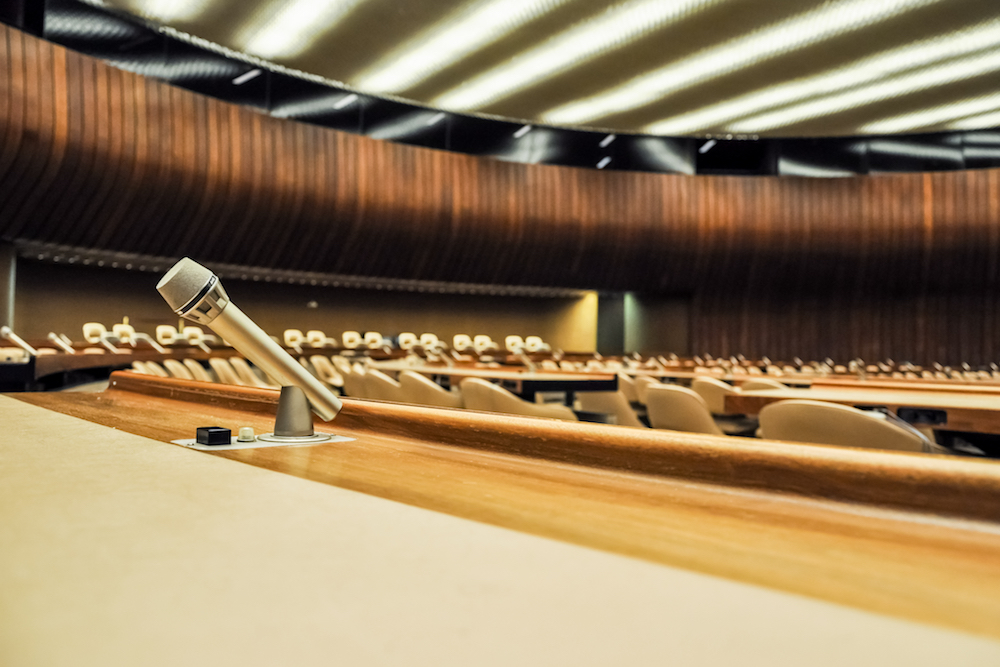 City of Jacksonville Heritage Cultural Center Board met Nov. 7.
Here is the minutes provided by the board:
The meeting (held in the Jacksonville Municipal Building Mayor's Conference Room) was called to order at 5:20 p.m. by David Blanchette, Chairman. Those present included David Blanchette, Cynthia Boehlke, Michael Burke, John Clancy, Patsy Erickson, Diane Hollendonner, Kyla Hurt, Lynne Phillips, James Pisell, and Samantha Sauer. Absent were Trevor Lawson, Laura Marks, Charles Rice, Brittany Henry (Ex-Officio), and Judy Tighe (Ex-Officio). Steve Varble attended as marketing consultant.
Minutes of the October 3, 2019 meeting were approved as distributed.
Treasurer James Pisell reported a balance of $43,280.74 in the checking account. This reflects payment of $45 membership dues to the Illinois Heritage Association, and receipts of $275 from Mr. DeWolf.
COMMITTEE REPORTS:
Administrative: The December meeting has been changed to Wednesday, December 4, 5:15 p.m. in the Mayor's Conference Room due to a scheduling conflict. At that time, the board will vote on the proposed slate of officers: Chairman, David Blanchette; Vice Chairman/Treasurer James Pisell; and Secretary, Diane Hollendonner.
JB Large is finishing up the painting project in the Old Post Office building, and George Alarm Company will begin installation of the new alarm system shortly afterward. Following the Mayor's Volunteer Recognition Luncheon on October 23, about a dozen people joined David Blanchette for a tour of the building and were able to see the painting/patching work in progress. Once the alarm system is installed, plans can be made to move museum artifacts into the building. Morgan County Historical Society will need to make adjustments to the insurance policy after an opening date has been established, and a walk-through by the insurance agent.
David Blanchette presented the Mrs. Tucker's grant request to the Jacksonville Children's Foundation board meeting. The grant only pays for materials/supplies, not labor. It was voted to pay whatever the grant proceeds don't cover, not to exceed the amount of $630, to complete the puzzle and display area. He has also applied for a grant from the Driehaus Foundation to use towards the cost of window repair/upgrades. There are 20 windows which need repairs/upgrades at a cost of approximately $6000/window or $108,000 total.
Kyla Hurt, Laura Marks, James Pisell, and Samantha Sauer agreed to help plan a re-introductory event for past museum members.
Greg Olson and Rand Burnette have agreed to serve as official historians, and to proofread/verify any display labeling for museum exhibits or postings. Volunteers will need to be trained, with the goal of having the museum open Wednesday/Saturday/Sunday for twelve days each month. The disaster plan and museum use policies still need work. MacMurray College athletes will help with the physical moving of items from storage into the Old Post Office building.
Collections:
It was voted to accept a donation from Mary Lonergan of a doll collection consisting of Snow White and seven dwarves which she won in a Sunbeam Bread contest, along with the accompanying newspaper publicity clippings and other information. Several ideas were offered (such as dress-up costumes) which would make an attractive children's exhibit. The museum received an offer of a ten-foot section of the original water line leading to Jacksonville from the river, which would make a good tie-in with the Mrs. Tucker/industry theme. David Blanchette has also contacted the Putnam Museum in Davenport to discuss a loan of Governor and Mrs. Duncan items for a display.
Exhibits: Steve Varble shared a floor plan and discussed ideas for specific exhibit spaces, after measuring all the available exhibit area. He discovered that doors, windows, a staircase, and heating grates take up a lot of the available space.
Names are being gathered for a "Famous People" section including Ken Norton, General Grierson, William Jennings Bryan, Mother Carson, "Friends of Lincoln", and many others. Laura Marks is working on a progressive exhibit on the Capps factory.
Michael Burke gave a list of artifacts to students in the JHS AP History classes, and they selected business signs and the old scoreboard as topics of research. He would like to start a History Club sometime in the future for more flexibility and time to work with projects.
Promotion: Steve Varble has the new website on the development schedule, estimating that it will be ready in late winter/early spring. He is still working on the new Facebook page, but it will need "current" events/announcements to build excitement once the museum is closer to an opening date. He measured the windows for banners with a "coming soon" message could be placed in the north and west windows of the Old Post Office building, but is having difficulty due to the depth of the windows.
The Sunrise Rotary Club is scheduled to hold its December meeting at the Old Post Office building.
OLD BUSINESS: None.
NEW BUSINESS: None.
There were no public comments.
The date for the December meeting has been changed to Wednesday, December 4, 5:15 p.m., in the Mayor's Conference Room at the Jacksonville Municipal Building.
With no further business or announcements to discuss, the meeting adjourned at 6:37 p.m.
http://cms6.revize.com/revize/jacksonvilleil/city_government/boards_commissions_and_committees/docs/Boards%20Commissions%20Committees/HCC_Minutes/2019/HCC%20Minutes%2011.7.19.pdf