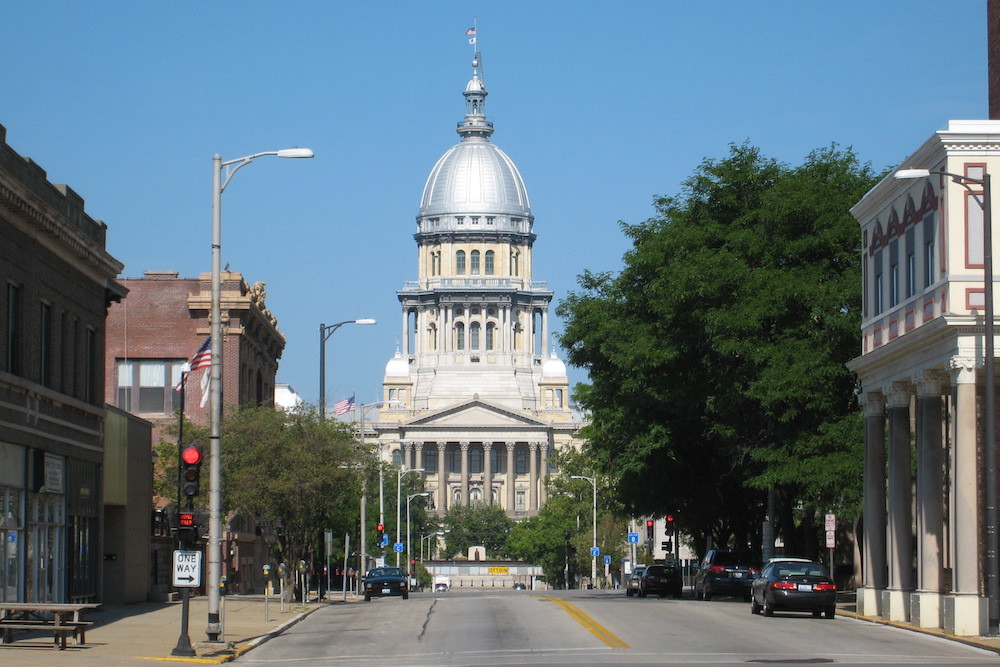 Springfield, Illinois | By Éovart Caçeir at English Wikipedia, CC BY-SA 3.0, https://commons.wikimedia.org/w/index.php?curid=10535377
Brain Milleville says he saw the expansion of abortion coverage in Illinois coming years ago.
"I have never considered the governor to be a conservative, and I always questioned his pro-life stance," Milleville told the West Central Reporter. "Back in 2014, when he was still a candidate, I resigned from a conservative PAC for that very reason after they decided to support him for governor. I knew he was pro-choice all the way."
For Milleville, Rauner's recent signing of HB40, which lets Illinois residents on Medicaid or those working for the state receive free abortions for any reason until the last day of their pregnancy, painfully confirms everything he's suspected.

Brian Milleville
"I will work to undo HB40 in its entirety," Milleville, a Republican running to replace retiring Rep. John Cavaletto (R-Salem) in the 107th District, said. "Taxpayers should not have to foot the bill for abortions. The governor should be ashamed, but he won't be. We can't stop until the outright appeal of this bill happens."
Before Rauner's signature, Illinois law stipulated that Medicaid recipients were eligible for abortions only in cases of rape, incest, and health and life of the mother.
Rauner's decision makes him the country's first governor to sign off on taxpayer funding of abortions, and Milleville contends that it sends a clear signal.
"Governor Rauner turned his back on conservatives by signing this legislation," he said. "I guess he wanted to connect with the likes of Planned Parenthood instead of with the innocence of unborn children."
Milleville has served as an Effingham precinct committeeman and on the City Council as recently as 2015.
"We need change in so many ways in this state," Milleville said. "My whole motivation for going to Springfield is being a part of making that happen."