Prairie Skies Public Library District Board met February 13.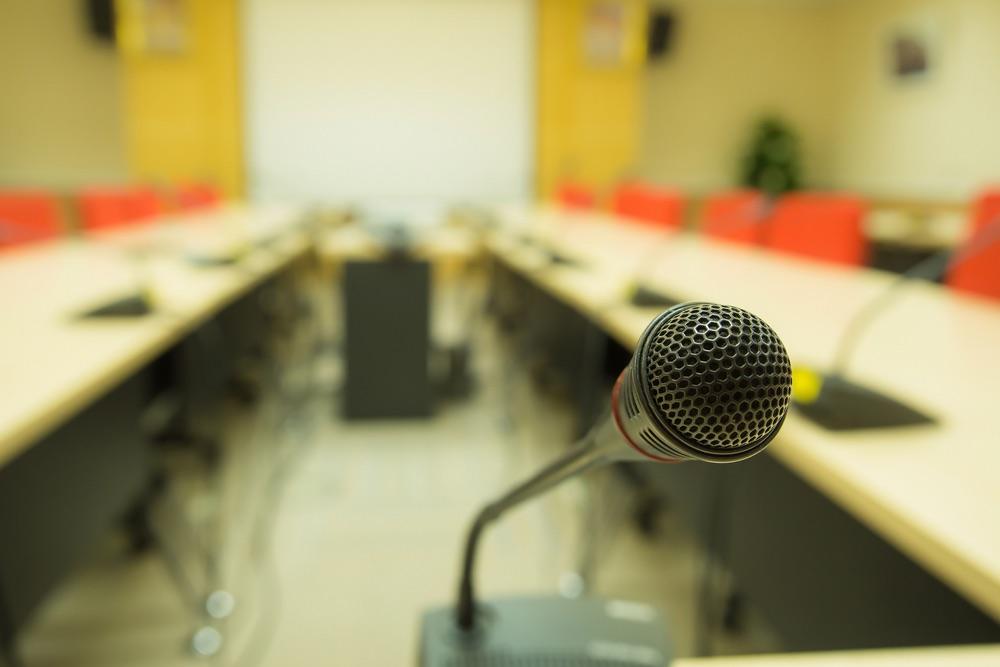 Prairie Skies Public Library District Board met February 13.
Here is the minutes provided by the Board:
Attendance: Trustees Present: Mark Cochran, Lana Pfaffe, Diane Hatcher, Jennifer Petefish, George Wayda
Trustees Absent: Angela Larakers, Sandra Jurgens
Staff Present: Kathleen Roegge, Director; Kelly Greene, Board Clerk; Pat Kloppenberg, Librarian
Visitors: None
Regular Agenda Items: The agenda was approved as presented on a motion by Pfaffe, seconded by Petefish.
Approve Previous Minutes: Minutes from the regular meeting held January 9, 2018 were presented and approved as amended by Hatcher and seconded by Wayda.
Financial Report:
Prepared and presented by Kelly Greene for January 2018.
Submit Bills:
Bills submitted for tonight were submitted totaling $7,436.63. Motion to pay bills by Petefish, with a second by Wayda. Ayes: Cochran, Pfaffe, Hatcher, Petefish, Wayda Nay: 0 Absent: Larakers, Jurgens
Administrators Report: Roegge presented the report of Library Statistics for the prior month. Roegge provided her report of activities at the branches, upcoming events, and staff attendance at workshops in her absence.
• The collection weeding continues and the youth services area in Ashland has been completed.
• A report of ILLINET Interlibrary Loan Traffic is being prepared and is due March 31.
• A meeting of Long-Distance Librarians was held on Jan 25 in Mt Sterling and was attended by Kathy. She also attended a meeting in Beardstown of the Cass County Healthy Living Coalition.
• Meetings are being held with Charles Schweighauser to schedule programs related to the Illinois BiCentennial.
• New employees Molly Betters and Pat Kloppenberg are being trained on library activities and procedures.
• An update was given on current and upcoming programming including storytimes, crafts, movie dates, book clubs, and the Adult Reading Tournament.
Committee Reports:
None
Old Business:
An update was given on the Tracy Foundation Grant and the plan for redesign of the children areas in each location. Once all the redesign has been completed, Kathy plans to have an open house for the public and will invite Tracy Foundation representatives.
New Business:
• George discussed a seed trading project that he would like us to start that would include an opportunity for community members to trade seeds for plants. Other community groups such as FFA and 4-H Groups could be added to assist with the project.
• Kathy has developed a plan for some outreach opportunities with the Gardner Township in order to expand services / advertise services to those that live in our district on the west edge of Springfield. She plans to present ideas at a township meeting explaining services of the library and benefits of those services we could offer. Opportunities could involve a temporary library space in the Gardner Township Office, creation of an online application process for patrons for obtaining a library card, as well as programming opportunities for individuals living in that part of our district. Information may be distributed to residents by door-to-door contact by volunteers.
• A discussion was held regarding the need for a part-time maintenance person to assist with simple repairs at each location like changing furnace filters, lights, light plumbing repairs and outdoor maintenance such as mowing or snow removal. Kelly will print a listing of maintenance expenses we have incurred the last couple of years to determine what costs could be replaced with a person such as this hired as a contractual employee.
Executive Session:
The board did not have a closed session at this meeting.
Committees to Meet:
None
The next meeting will be held March 13, 2018 at 6:00pm, in Pleasant Plains, IL.
The meeting was adjourned at 7:15 pm.
http://docs.wixstatic.com/ugd/905d08_2da113824bb94c7e92b9e43f55d86f2d.pdf
Want to get notified whenever we write about
Pleasant Hill Community Unit School District 3 Board of Trustees
?
Next time we write about Pleasant Hill Community Unit School District 3 Board of Trustees, we'll email you a link to the story. You may edit your settings or unsubscribe at any time.
Sign-up for Alerts
Organizations in this Story
Pleasant Hill Community Unit School District 3 Board of Trustees
More News