Village of South Jacksonville Committee of the Whole met March 29.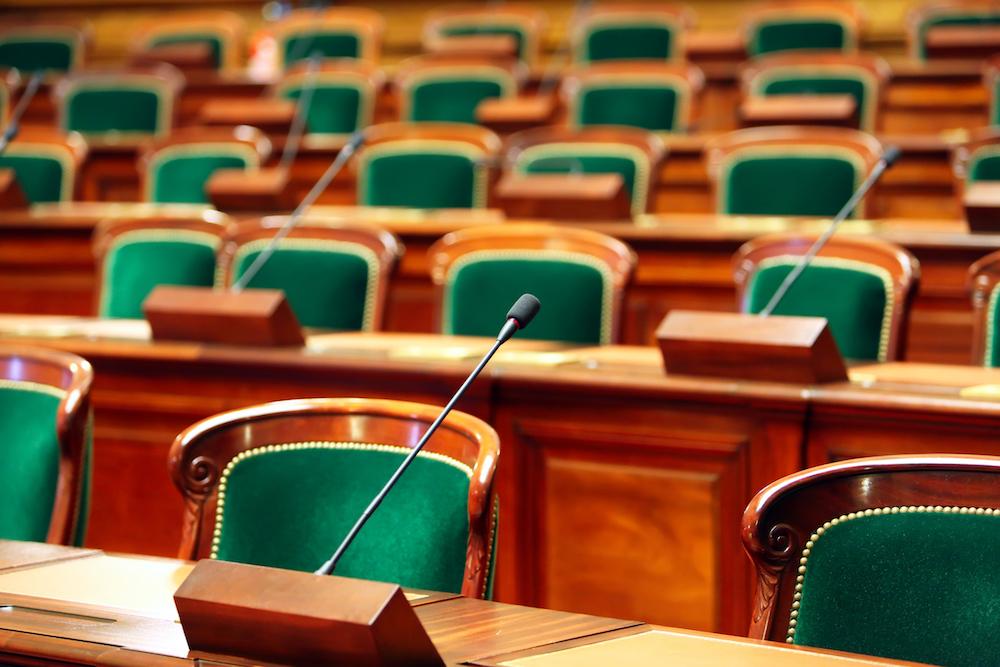 Village of South Jacksonville Committee of the Whole met March 29.
Here is the minutes provided by the Committee:
Call to Order:
Mayor Harry Jennings called the meeting to order at 6:30 p.m.
Noted.
Roll Call:
Present: Village President Harry Jennings; Village Clerk Megan Moore; Trustees: Dick Samples, John Gotschall, Stacy Pinkerton, Paula Stewart and Greg Nelson
Also present: Village Attomey Rob Cross, Office Manager/Treasurer Tiffanee Peters, Chief of Police Tim Mann, and Fire Chief David Hickox.
Absent: John Green Superintendent of Public Works
Approval of Agenda:
Mayor Jennings asked for a motion to approve the agenda, Dick Samples made the motion, Stacy Pinkerton seconded, and the motion carried unanimously.
Motion carried.
Approval of Minutes:
Mayor Jennings asked for a motion to approve minutes from February 26, 2018 Committee of the Whole meeting, Dick Samples made the motion, Stacy Pinkerton seconded, and the motion carried unanimously.
Motion carried.
Comments from the floor:
None.
Noted.
Adjourn to closed session:
1.Stacy Pinkerton made a motion at 6:40pm to go in to closed session- Personnel: Adjourn to Executive Session;
Motion carried.
"to discuss the appointment, employment, or compensation of a specific employee under Section 2(c)(1)." John Gotschall seconded, followed by roll call; (Yes) Dick Samples, John Gotschall, Paula Stewart, Greg Nelson and Stacy Pinkerton.
Motion carried.
Greg Nelson made a motion to go back into open session at 6:54pm, Dick Samples seconded followed by a roll call, (Yes); Greg Nelson, Stacy Pinkerton, Dick Samples, John Gotschall and Paula Stewart.
Personnel:
Mayor Jennings mentions salary caps for 3 Department heads, Tim Mann, John Green and Tiffanee Peters and asks for thoughts on this.
Noted.
Discussion ensues on adding on $5,000.00 for a cap- room to give a pay raise.
Trustee Pinkerton notes to run an ad for code enforcement notes and there has been an applicant- Craig Hill. Discussion ensues on running an ad and getting that job put together on how it needs to look and be ran.
Discussion ensues on a 2-week deadline for codes ad, run the 5th and 12th with a deadline being Friday 4/20/2018.
Public Protection:
Police Chief Mann wanted to ask permission for the board to accept a letter of resignation from Andrew Haas as he accepted a job with the City of Jacksonville's police department.
Chief would like to replace officer Hass with officer Jason Wardell, he is currently with Murrayville/Woodson.
Weather siren: Chris Ginder at GTSI- the offer is still on the table according to Chief Mann as Trustee Samples asked if he had spoken to Ginder on this.
Chief Mann explains there are 2,150 roughly cars a day goes down Hardin Avenue and would like the stop sign to go up, not because of a speed issue but do detour some cars from driving down this road. It is a way to try and keep the people having to walk on this street safe, for example to the free Water Park in located off Hardin Avenue. Chief mentions there are people coming from the City and the stop sign would give a chance to stop and regroup. This was a way of detouring and trying to lessen the amount of traffic traveling down this road. Discussion ensues on truck traffic on Hardin Avenue.
Golf Cart; Trustee Stewart asks on this topic and Trustee Pinkerton and Chief Mann mention they are written different but say the same thing, other than a few discrepancies such as time. The Village as a time limit whereas the City does not have a curfew. Discussion ensues on adding an addendum to the City's ordinance to not allow them to come past our curfew etcetera. There is also discussion on golf carts brought to the Steam Show and having it set to where they need to get a temporary permit to be able to drive on our streets.
Trustee Paula Stewart mentions the weight limit issue being taken off the agenda by Chief Mann and Trustee Dick Samples and asks to explain why. Chief Mann noted that himself, Dick Samples and John Green have all either met or spoke with engineer Jim Burke from Hutchinson engineering and explains there are some unspoken limits to the rules to what you can have on and off the roads, however the TARP funds prohibit you from not making this a truck route. According to Burke this road is more than adequate to handle truck traffic. Discussion ensues on spending the funds for a test that the engineer says is more than adequate and getting sued etcetera according to Mann and Samples that Jim Burke advised to them.
Mayor Jennings notes that this ordinance they are speaking of would not have helped the concern some citizens had or restrict the TARP fund, Mayor Jennings notes it only says, they can't use residential streets unless it is the most direct route which he still feels should pass because doesn't feel it counteracts anything else.
Discussion ensues as Chief Mann mentions according to Mr. Burke that if start passing ordinances and it affects Minor Drive and the Farmers are violating a law, it becomes a problem. Mann mentioned that Burke has dealt with this within the City and else where and the rule of thumb is they have a general route and they don't drive down some streets that do not make sense to go down. Mayor Jennings agreed that there normally is not a problem with a truck for example going down Pioneer. They use the most direct route.
Mann mentioned that a citizen in the Village was in fact incorrect that according to the States website it is not a 'designated through truck route'. Mann explains how communities get their preferred truck routes on the website by uploading, although most don't because it changes often but the website in fact doesn't say that Hardin Avenue is not. Mayor Jennings notes for example the book bindery- Hardin is the most through route for there. Mann mentioned that Burke said to start looking at all the grants etcetera out there for sidewalks although it is costly.
Trustee Stewart appreciated the citizens' concern for the safety of the citizens but mentioned we must keep in mind what really works.
Fire Department: Fire Chief Hickox mentions he had Mike McEvers- engineer for Benton & Associates look in to what it would cost to put a slab for a storage shed so in the future could have a storage unit behind Fire Department. Discussion ensues on a 2.5-inch conduit that Kinney Contractor would do and later run electricity to it for heat in the future. There will be no agenda item- just wanted board approval for a change on the order from the contractor. Roughly $1,080.00.
Chief Hickox asks about Finances to Treasurer Tiffanee Peters and noted he allows $50,000.00 for a line item for equipment. He notes he is asking because they had looked at possibly getting rid of the steel air tank bottles the firemen/women carry on their backs and go to a carbon fiber wrap which is less stress on the backs and he located a company that could get for under $500-per bottle (40 tanks roughly $20,000.00).
Discussion ensues with Peters with fiscal year etcetera and holding off for a little bit, (hard to hear)
Mayor Jennings wanted to thank Chief Hickox and crew for responding to some gas leak problems at Village Hall-do to furnace they found Sunday.
Discussion ensues on estimates for a new furnace from Leach & Remmers versus Russ Hymes and the package deals. Peters passes out the specs to the board.
Dick Samples-Trustee reads what John Green- Superintendent of Public works wanted discussed since he could not make it:
Week of April 9, 2018- there will by hydrant flushes; $15,000.00 to clean well and there will be a bill sent in May.
Stop sign at Orlando and West Greenwood; discussion ensues on putting on up because there is not one and you are pulling onto Greenwood which is a main road.
Concert in the Cornfield or no? Green wanted to know because the property owner would need to know and if they are having one John and his crew would mow it, if not the owner will most likely put in crop production or pick up mowing their own property. Pinkerton noted she will bring up in her committeeParks and Tourism.
Noted.
Public & Planning Facilities:
Trustee Paula Stewart asks about getting the Village Clerk a new computer and/or making sure the glitches are fixed with the multiusers and printing from both laptop and desktop and costs of the IT company's.
Discussion ensues on cleaning up the Villages website and mirroring the City of Jacksonville's new website possibly.
Mayor Jennings mentioned he had been contacted by a lady wanted to do a 'in home bakery and explains her email to the board- passed out copies. The board discussed possible stipulations and noted she could come explain what her intentions are.
Noted.
Finance:
Peters mentions there will need to be an action item for the TIF Surplus Ordinance.
Also notes JHS post prom had contacted the Village for a donation of $400.00. Board okays it for payables.
Peters also notes on credit card fees versus e-pay (hard to hear).
Discussion ensues.
Needing action items for contract for the credit cards.
Peters notes that the board approved budgets in July last year and asked the board if they could do it in June this year before appropriations, allowing more time to get paperwork done.
Parks and Tourism:
Concert in the Cornfield: Discussion ensues with the board on Concert in the Cornfield- should or should not have. After discussing the board leans toward having one more year of the Concert and re-evaluate further after that.
Discussion ensues that possibly in the future having something more long term and more often in place of this once a year event.
Old Business:
None.
Noted.
New Business:
None.
Noted.
Adjournment:
There being no further business for discussion, John Gotschall made a motion to adjourn at 8:50 p.m., Dick Samples seconded; and the motion carried unanimously.
Motion carried.
http://www.southjacksonville.org/content/uploads/2018/05/Committee-of-the-Whole-03-29-18.pdf
Want to get notified whenever we write about
Village of South Jacksonville Board of Trustees
?
Next time we write about Village of South Jacksonville Board of Trustees, we'll email you a link to the story. You may edit your settings or unsubscribe at any time.
Sign-up for Alerts
Organizations in this Story
Village of South Jacksonville Board of Trustees
More News