Network of Charter Schools president opposed to Welch's regulatory proposals
Andrew Broy, president of the Illinois Network of Charter Schools, disagrees with state Rep. Emanuel "Chris" Welch's bill proposing a ban on for-profit charter schools and placing limitations on how charter schools can spend public funds.
The first charter school strike in the nation, involving teachers from Acero Charter Schools, took place in the heart of Chicago and surrounding areas in December. Now, more tension is mounting and charter schools are set to strike again on Feb. 5 in Chicago.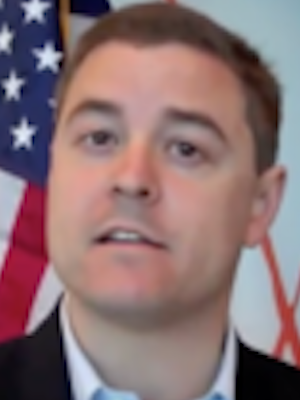 Andy Broy | https://www.publiccharters.org/about-us/board/andrew-broy
Welch would like local schools to have a voice in regard to charter schools. Chicago Public Schools (CPS) historically have been against the creation of new charter schools, and Illinois state charter commissions had the power to reverse decisions about funding allocated to charter schools by local school boards until 2017.
According to the Illinois General Assembly website, the bill filed by Welch, HB 0278, is looking to ban the creation of new charter schools and give the state power over how much of their revenue staff members can receive.
The spending proposals in the bill are inconsistent with public school spending because Chicago Public Schools allow almost 25 percent of their entire budget for teacher benefits and pensions. Welch's bill mandates that charters spend "a minimum of 84 percent of the total revenues due from the authorizer on incurred expenses for instruction, instructional materials, operations and maintenance, transportation and support services." This leaves just 16 percent of the budget left for administration and teacher pensions and benefits in comparison to almost 25 percent at CPS.
Welch filed the HB 0278 on Jan.10.
Broy told the West Central Reporter, "We do not support bills like this, and there have been attempts like this before to dictate how charter schools operate."
Broy said that when charters are granted to schools by a public body, the accountability is stably held within performance metrics established by the school. Broy stresses that charter schools are "innovative and unique in terms of curriculum variety" and are fitted to the uniqueness of each student.
"It's evident of a success that we have 60,000 families in Chicago who have chosen to make charter schools their preferred school," Broy told the West Central Reporter. "Instead of a kind of one-size fits all approach, it's designed to be a tailored approach that the parents choose."
Broy insists that the popularity and preference of charter schools is "not changing no matter what Springfield attempts to do in terms of legislation."
Popular charter schools in Illinois have a variety of different curriculums. Some of the most prevalent are college preparatory schools, art academies, language immersion schools and Montessori educations.
Broy believes that Welch's bill will "take away from the very purpose of why we have these schools in the first place" and will "put a straightjacket on innovation, and that's not something we support."
Welch previously filed similar bills to amend the Charter Schools Law of the School Code, restricting the Illinois State Charter School Commission's authority and requiring transparency in charter school finances, in 2015 and 2017.
Want to get notified whenever we write about any of these organizations ?
Next time we write about any of these organizations, we'll email you a link to the story. You may edit your settings or unsubscribe at any time.
Sign-up for Alerts
Organizations in this Story
Illinois Network of Charter Schools • State of Illinois- General Assembly
More News