City of Bushnell City Council met August 5.
Here is the agenda as provided by the council:
Call to order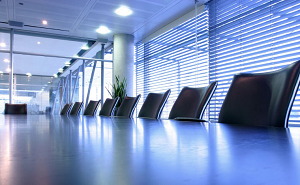 Pledge of Allegiance
Roll Call
Ald. Donna Coates Ald. Greg Yocum Mayor Robin Wilt Public Works Director Justin Griffith
Ald. Chuck Howell Ald. Stacey Allen City Clerk Teresa Ebbert Police Chief Joe Fosdyck
Ald. Mike Howell Ald. Bruce Lorton Treasurer Dan Cortelyou Street Superintendent David Raymond
Ald. David Norton Ald. Brent Glisan City Attorney Nicole Humbert
Guest: *Jarred Dexter
Council of resolution
*Donnie Brush
Treasurer
*Civic training
Consent Agenda:
1. Approval of Minutes from July 15, 2019
2. Approving July 2019 Financial Report
3. Accept and Pay July bills
Ad hoc (Mayor's Report)
Personnel / Finance/Budget
*Minutes from July 16 & July 25 meetings.
Public Works – Street/Sewer/Alley
*Proposal for Engineering Services for the SW Sanitary Sewer Project
Police/Liquor/ESDA
*Activity report for July
*Residential tire pickup
*Next committee meeting August 12, 4:00 p.m. at the complex
*Route for fireman's 5k run
*Code Red Service
Parks/Recreation
Real Estate
*Jerry Winget Subdivision request
MAEDCO
Engineering Report
Attorney's Report /Ordinances & Resolutions
*New Committee and Committee Changes
*Sewer Tap ordinance resolutions
Executive Session
a)Appointment, employment, compensation, discipline, performance or dismissal of an employee of the public body or legal counsel for the public body, pursuant to Sec. 2(c) (1) of the Open Meetings Act.
b) Collective Bargaining matters between the public body and its employees or representatives, or deliberations concerning salary schedules for one or more classes of employees, pursuant to Sec. 2(c) (2) of the Open Meetings Act.
https://drive.google.com/drive/folders/1OM59tkahCIVaSAKCGn6beCT7QCS7n4C8